The Teaching Excellence Framework
The Cornwall College Group has been awarded a Silver TEF Award 2023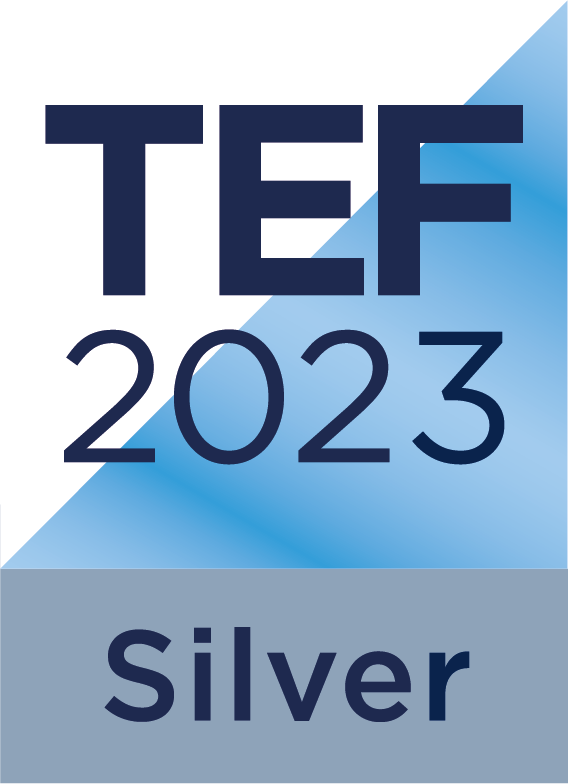 29th September 2023
Cornwall College has been awarded the Teaching Excellence Framework (TEF) overall Silver rating, a prestigious accolade highlighting excellence in teaching and student outcomes. 
The rating means that "The student experience and student outcomes are typically very high quality," "The student experience is typically very high quality," and that "Student outcomes are typically very high quality."
What is TEF?
The Teaching Excellence Framework (TEF) is a national scheme run by the Office for Students (OfS) that aims to encourage higher education providers to improve and deliver excellence in the areas that students care about the most: teaching, learning and achieving positive outcomes from their studies.
The TEF does this by assessing and rating universities and colleges for excellence above a set of minimum requirements for quality and standards.
Universities and colleges that take part in the TEF receive an overall rating as well as two underpinning ratings – one for the student experience and one for student outcomes.
The ratings reflect the extent to which a university or college delivers an excellent experience and outcomes for its mix of undergraduate students and across the range of its undergraduate courses and subjects.
There are three ratings categories signifying increasing degrees of excellence above our minimum quality requirements – Bronze, Silver and Gold.
Gold

The student experience and student outcomes are typically outstanding.

Silver

The student experience and student outcomes are typically very high quality.

Bronze

The student experience and student outcomes are typically high quality, and there are some very high quality features.
A university or college receives a lower category of 'requires improvement' if it has not shown enough evidence of excellence above our minimum quality requirements.
Requires improvement

The provider was assessed in the TEF and no rating was awarded. Improvement is required for a TEF rating.
A rating is listed as 'pending' where it is still being finalised by the TEF panel.
It is important that all students, whatever their background, can have confidence that they will receive a high-quality higher education and positive outcomes.
The TEF encourages universities and colleges to deliver excellent teaching and learning for all their students and, if they don't, this will affect their ability to achieve the highest ratings.
The TEF ratings create an incentive to improve by putting a spotlight on the quality of a provider's courses, influencing providers' reputations and informing student choice.
Students are encouraged to use TEF ratings – which provide a clear signal of a provider's excellence – as useful context to the range of more detailed information they will want to consider when deciding what and where to study.
228 higher education providers in England took part in the TEF 2023.
The TEF is part of our overall approach to regulating quality and standards. To be eligible to participate in the TEF, and to retain a rating once awarded, a provider must satisfy our minimum quality and standards requirements (the 'B conditions').
If condition B6 of the regulatory framework applied to a provider (if it had 500 or more students studying at undergraduate level), participation in the TEF was mandatory. Revisions were made to condition B6 following our consultation on the TEF.
Other eligible providers that had fewer than 500 undergraduate students were able to participate in the TEF on a voluntary basis.
Contributing to the student submission
Students had the opportunity to submit their views on the quality of their educational experience and outcomes through a student submission. The student submission for a university or college was coordinated by the TEF student contact.
More information on the role of the TEF student contact and the student submission can be found in our guidance on student submissions.
We intend to publish the student submissions from TEF 2023 in November 2023.
As TEF panel members
Students were directly involved in the TEF assessment process as members of the TEF panel.
The TEF is a desk-based, expert review exercise. The TEF panel, which is made up of independent academics and students who are experts in learning and teaching, conducted the assessments and made the decisions about ratings.
The panel considered a combination of evidence sources: evidence submitted by the provider, evidence submitted by its students (where available), and numerical indicators we produce from national datasets.
The indicators are benchmarked to show how well the provider performs for its particular mix of students and courses.