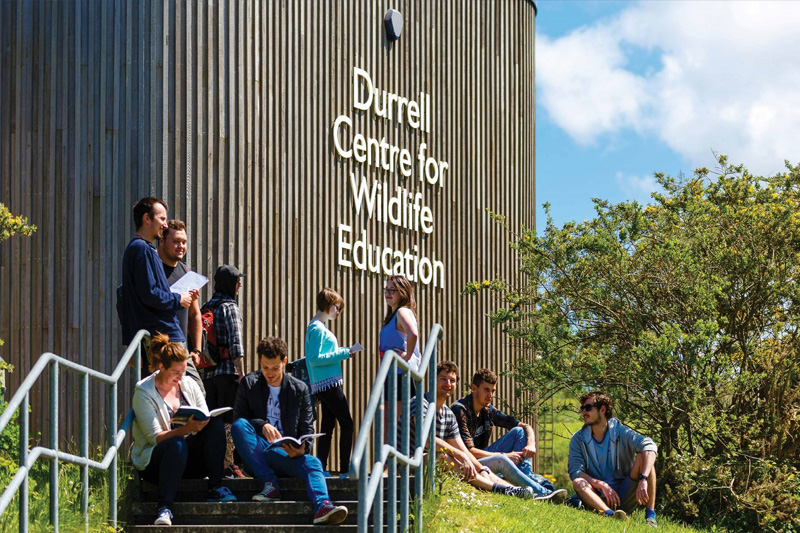 Newquay University Centre Cornwall College
Newquay University Centre Cornwall College is a small but vibrant campus specialising in university level courses focussing on the environment. For over 20 years, we have inspired hundreds of students to make that all-important difference, using their passion as a guide. Our dedicated higher education campus is home to the marine science, zoology and surf stars of the future.

Championing #generationrestoration, this campus may be small, but its students and staff have a big impact on our planet and its future wellbeing. Likeminded individuals come together to undertake international, award-winning research, meaning when their incredible time at Newquay is done, they move onto fantastic and important careers.

It's why you should definitely consider Newquay University Centre Cornwall College for your #careercollege experience.
Get in touch
Newquay University Centre Cornwall College
Newquay University Centre Cornwall College, Wildflower Lane, Trenance Gardens, Newquay, Cornwall, TR7 2LZ

Phone
0330 123 2523

Email
newquay.enquiries@cornwall.ac.uk

Opening hours
Mon-Thurs 8:30am-5pm, Fri 8:30am-4:30pm
Facilities
We don't have halls of residence at Newquay University Centre but our accommodation team have worked closely with local landlords for many years to develop an established network of housing to suit all tastes.
Click here to see our current accommodation vacancies
Accommodation at Newquay
NEW FOR 2023
We are pleased to announce the launch of our two new properties, Blue Reef Lodge and Reef Island, situated in the vibrant coastal town of Newquay. Secured for exclusive use by students of Newquay University Centre, these modern and fully-furnished accommodations provide a comfortable and convenient living space that is ideal for academic pursuits.
Located just a stone's throw away from the university campus, Blue Reef Lodge and Reef Island offer students the perfect balance of academic and social life. With a wide range of amenities, including high-speed Wi-Fi and study spaces, these properties are tailored to meet the needs of today's students.
More about Reef Island, NewquayMore about Blue Reef Lodge, Newquay

Events
University
Dates
24th June 2023, 11:00am - 1:00pm

Discover our courses, apprenticeships, tour our campuses and meet our amazing team at one of our Open Days! 
View Event
Featured Courses at Newquay University Centre Cornwall College