Working at The Cornwall College Group
We have been serving our communities by providing education, training and career opportunities for more than a century.
Working closely with schools, businesses and leading organisations, we have an uncompromising ambition to provide quality experiences and outcomes for our learners and the wider region.
With a new, highly experienced leadership team, this is a fantastic time to be joining us as we work towards a brighter future for all. We want to hear from anyone who is as committed as we are in our mission to provide exceptional education and training for every learner to improve their career prospects.
Click VIEW CURRENT VACANCIES to view our current exciting posts, for an excellent opportunity to progress your career in one of the most beautiful parts of the U.K.

Following our recent excellent Ofsted we want to hear from passionate and driven people who are currently working in Further Education, or interested in a career in Further Education and are ambitious for their next step. Ofsted recognised the incredible transformation that has been achieved and the high standards of teaching and learning now delivered throughout the Cornwall College Group.
We would love to hear from you and would like you to be part of our success story.
We have excellent packages for the right candidate, including highly competitive salaries, Teachers Pension Scheme*, generous relocation package*, generous holidays of 37 days* plus an additional 2 weeks paid leave at Christmas, as well as the option of housing support*.
*Benefits vary according to role

I love the fact that our work has such a positive impact on our learners and the communities we work in. The College is also a very considerate employer, which is amazing as I have a young family.

Jon S.
Working here is rewarding and a lot of fun. Many of my colleagues are now good friends and I like getting involved in the staff sports programmes, especially 5-aside football. We do work hard, but we also know how to let off steam.

James K.
Application
Application is through our website. Shortlisting will be done by the appointing manager as soon as possible after the job closes. It is essential that you complete all sections of the application form as this will be used in shortlisting. Candidates will be assessed against essential and desirable criteria shown in the job description. All candidates will be notified of the outcome of applications electronically via our e-recruitment system. Please ensure that you check back regularly to see how your application is progressing.
Selection and Assessment
For candidates invited to interview please report to the main Campus reception on arrival and have ready the name of the person you are meeting. We may also use Skype or Microsoft Teams to carry out interviews remotely, if you have any technical worries about this please let us know. As well as traditional interviews we will probably ask candidates to undertake a micro teach or additional assessment activities relevant to the job role.
We aim to give feedback to candidates within three working days of the final interview via telephone or email.
All offers of appointment are subject to the receipt of two satisfactory enhanced DBS checks, two satisfactory references which will usually include your most recent employer, verification of qualifications and right to work in the UK.
If you have any enquires about statutory checks please call 01209 616123 during office hours.
Benefits
Generous Holidays: Our holiday schemes offer between 25 days and 37 days leave with additional paid time off over the Christmas and New Year period. This is usually around two weeks.
Fantastic Staff Discount: A scheme with discount available from over 800 high street brands from buying food to booking a holiday.
A range of pension schemes to Suit You: All staff can enrol onto a 'Career Average Pension Scheme' with either the Local Government Pension Scheme or Teacher's Pension Scheme or can enter the government NEST Scheme.
Employee Assistance Scheme: Our employees have access to occupational health to support wellbeing. Cornwall College has achieved a Gold Award in the Cornwall Healthy Workplace awards.
Free and Reduced Courses for Employees: All employees have access to our course fee waiver scheme which provides a range of free courses for staff to pursue in their leisure time.
Induction Programme: All new staff have a detailed induction programme that ensures they are prepared for their new role. This will often include working towards qualifications at the College without having to pay any fees.
Extensive Staff Development Programme: All staff are involved in a continuous professional development programme that will support them in becoming or remaining outstanding in their role. This includes going out into industry each year to update your skills.
Parking: We provide car parking, free of charge on our Campus sites.
Opportunities for Progression: As a large organisation there are lots of opportunity for progression and our staff are supported to develop their long-term careers with us.
Work-Life Balance: We have family friendly policies and procedures in place which support our staff to achieve a work-life balance.
Positive about People with a Disability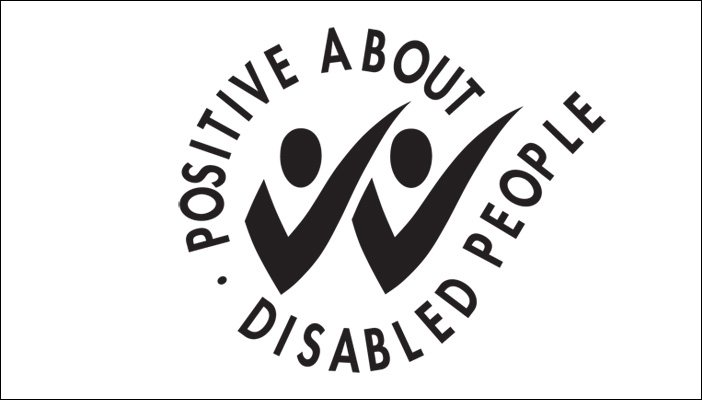 We are a "two ticks" employer and it is our commitment to interview any applicant with a disability who meets the minimum criteria for the post. We will put in reasonable adjustments to support candidates during application and selection, just let us know if you need any reasonable adjustments.
The Cornwall College Group is committed to fostering a sustainable and responsible work environment. Education and Training providers have a crucial role in preserving and protecting the environment for future generations. As part of TCCG's mission, it seeks individuals who share our passion for sustainability and want to impact the world positively.
Staff can contribute to sustainability initiatives, such as reducing carbon emissions, minimising waste and implementing eco-friendly practices. Employees are encouraged to actively participate in sustainability programs and offer resources and support for their personal sustainability goals.