Motor Vehicle
Browse our course areas
Motor Vehicle courses by level
Step into the motor vehicle sector by getting access to the latest training and state-of-the-art facilities. Our students across Cornwall College Camborne and Cornwall College St Austell have access to high-tech garages and workshops, testing bays, full-body works, spray booths, and an HGV workshop; all whilst having the opportunity to train further and gain Electric/Hybrid Vehicle training.
Mentored by a team of Motor Vehicle experts and enthusiasts, you'll be guided to master your craft and venture into this changing sector, gaining up-to-date knowledge and skills that prepare you for current and future industry developments.
Our students have gone on to have exciting and successful careers, working for Bentley Motors and as part of Formula One engineering teams. Just like them, you can become a champion in new motor solutions, shaping and being part of the new generation of auto technicians.
More on Electric Vehicle Training
This year, The Cornwall College Group (TCCG) with Truro and Penwith College are working in partnership to deliver the £2.4 million Skills Accelerator project. This new project is set to drive forward the research and training of electric vehicle engineers in the UK, and focuses on curriculum and skills development in the electric vehicle and emerging green technology industries for businesses and the workforce of the future.

The new range of Electric vehicle courses is launched in conjunction with the Institute of Motor Industry and will add electrical vehicle training free of charge to all their motor vehicle apprenticeships at St Austell and Camborne campuses. Courses on offer as part of the project include a Level 1 award in electrical/hybrid vehicle awareness, Level 2 award in electrical/ hybrid vehicle hazard management, Level 3 award in electrical/hybrid vehicle system repair and replacement, and a Level 4 award in diagnosis, testing and repair of electric/hybrid vehicles and components.
As part of this project, new training centers are created across the campuses, comprising new workshops, laboratory environments, and virtual learning platforms.
Click here for information on our Electric/Hybrid vehicle Training provision at Camborne and St Austell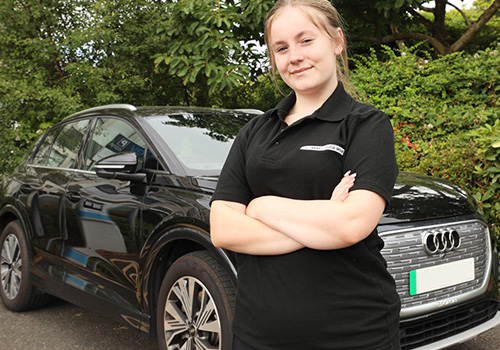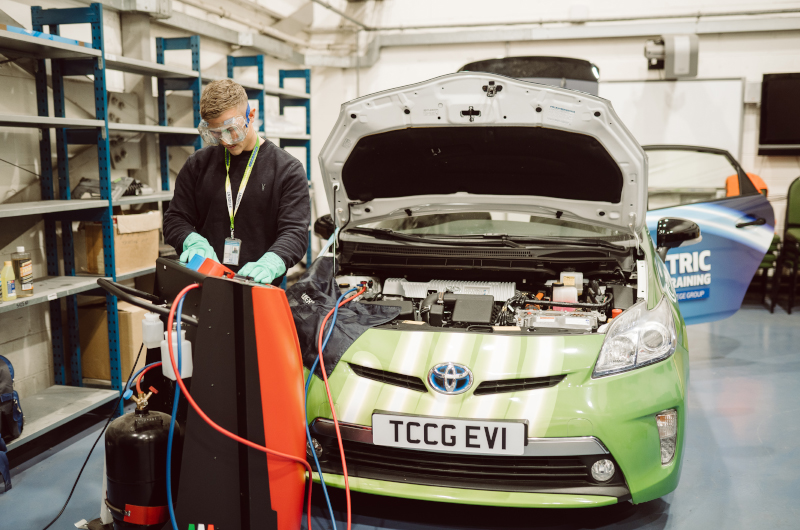 Featured courses in Motor Vehicle
Cornwall College Career Dashboard
Why choose a career in Motor Vehicle?
#thecareercollege