What is clearing?
Clearing is a chance to choose what's right for you. Whether your results are a little unexpected or you're having second thoughts about your chosen course, Clearing gives you the chance to see what courses are still available.
Clearing opens on 5 July and ends on 18 October. If you're taking your A level exams, you'll be able to use Clearing from results day.
Clearing FAQs
Register Your Interest
Over 60 Specialist Degrees
Clearing FAQs
To assist you in gaining a better understanding of the Clearing process before applying to university, we have put together a list of frequently asked questions.
What is clearing?

Clearing is your chance to snag a university spot if you haven't locked one in yet. It take splaces between July and October every year.

It's an awesome opportunity if you didn't meet your offer requirements or if you suddenly have a change of heart about the university or course you want to pursue.
How does clearing work?

From 5th July to 30th September, you have the opportunity to apply for a course at Cornwall University Centre through UCAS Clearing if you meet the following criteria:

You have received all your exam results. For those taking A levels and BTEC nationals in 2023, this will be on Thursday, 17th August.
You have experienced a change of heart since applying to UCAS and wish to explore alternative options.
You did not meet the conditions of your offers, or your results have exceeded your expectations.
You did not receive any offers (or none that you wanted to accept).

Take a glance at our list of clearing courses and identify any that pique your interest.

Feel free to reach out to us via telephone or live chat for further assistance.
What does clearing mean?

If you've come across the term 'Clearing,' it's likely in reference to the process universities and colleges employ to fill remaining vacancies in their courses between July and October each year.

If you wish to apply for university study after 30th June, fret not! You can still utilize the UCAS Clearing service to apply for a variety of courses.
When does clearing start?

Mark your calendars because Clearing kicks off on 5th July! If you're submitting your application after 30th June, you'll be going through the UCAS Clearing service. Keep an eye out for the publication of Clearing courses, which typically occurs in early July.
When does clearing close?

Don't stress about the timeline! Clearing extends all the way until mid-October, allowing you ample time to apply for the course that suits you best. So take your time and make the right choice for your academic journey.
What are clearning courses?

Clearing courses refer to the undergraduate courses that are currently open for Clearing applications. It's essential to note that not all of our undergraduate courses are available during Clearing. Therefore, it's crucial to verify whether the course you wish to apply for is still accepting applications. To check the available Clearing courses, simply

click here
When are clearing places published?

We have an array of undergraduate courses that welcome applications during Clearing. These courses are typically announced at the start of July each year. However, if you're eager to apply for university before Clearing commences, you may have the option to submit a late application for your desired course or apply through UCAS Extra. Explore the possibilities and take the necessary steps to embark on your academic journey.
Which universities have clearing places?

During Clearing, numerous universities and colleges, including Cornwall University Centre, welcome applications for various courses. To learn more about Clearing, you can visit the

UCAS website

, which provides detailed information and resources. Additionally, feel free to explore our

Clearing courses

by visiting our website. We're here to support you throughout the Clearing process and help you find the right academic path.
Who can apply through clearing?

Clearing opens up opportunities for a wide range of students to apply to university. Whether you didn't achieve the grades you were aiming for on results day or you've made a last-minute decision to pursue higher education, Clearing is here for you.

If you submit your university application after 30th June, UCAS will automatically include you in the Clearing process. Embrace the chance to explore available options and find the perfect fit for your academic journey.
Where is my UCAS clearing number?

Once you've applied to university through Clearing, UCAS will assign you a Clearing number automatically. Look out for a "welcome email" containing this important information after you've submitted your application via UCAS.

In this email, you will find your UCAS Clearing number along with instructions on how to access your application through the 'UCAS Hub.' The UCAS Hub is a convenient system that allows you to log in and track the status of your application.

Before reaching out to us or making any enquiries, it's crucial to jot down your UCAS Clearing number. We will require this number when you apply through Clearing, so keeping it handy will streamline the process.
Does applying through clearing affect my student loan??

If you're applying to university through Clearing, there's still time to apply for student finance. If you had previously applied for university before Clearing, it's crucial to update your student finance application with the correct details.

If you haven't yet applied for student finance, it's essential to do so as soon as possible to ensure a smooth process and timely disbursement of your student loan when you commence your course. If you have any questions or need guidance regarding your student finance application, feel free to reach out to our dedicated

team

. They are here to provide you with the necessary support and assistance.
Can I still apply for accommodation during clearing?

Good news! If you're applying to university through Clearing, there are still plenty of accommodation options available for you. Our experienced accommodation team is well-versed in assisting students who have applied through Clearing.

To learn more about applying for accommodation during Clearing, take a look at our

accommodation information

. It provides valuable insights and details on the process. We want to ensure you have a comfortable and enjoyable living experience while studying at our Cornwall College University Centre.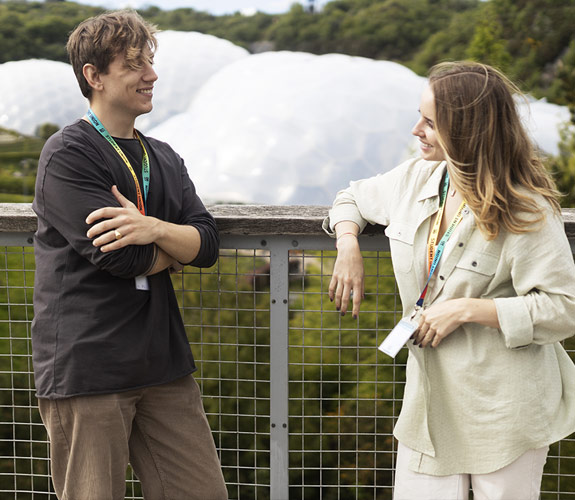 Specialist Degrees in the stunning West Country
Choose a course that works for you. Start with a one-year HNC, a two-year HND or Foundation degree, or a three-year Bachelors degree programme. Work through the levels until you reach the qualification you need for the career you want.
See all degree courses with Clearing spaces