Hospitality & Front of House
Browse our course areas
Hospitality & Front of House courses by level
The hospitality industry is a fast-paced, dynamic and exciting industry, with millions of professionals worldwide. With advancements in technology and changing consumer trends, the industry continues to evolve, making it an exciting and ever-changing field to be a part of.
Our Hospitality and Front of House courses are designed to equip you with the necessary skills and knowledge to excel in this industry. Our courses cover a wide range of topics, including customer service, event planning, hospitality management, and more. You'll be taught by experienced professionals who have a wealth of industry experience and knowledge, and will help you develop practical skills that you can use in the workplace.
If you are passionate about delivering excellent customer service, enjoy working with people, and thrive in a fast-paced environment, then the hospitality industry could be the perfect fit for you. Join our brilliant team of professionals and start your journey towards a rewarding career in hospitality and front of house.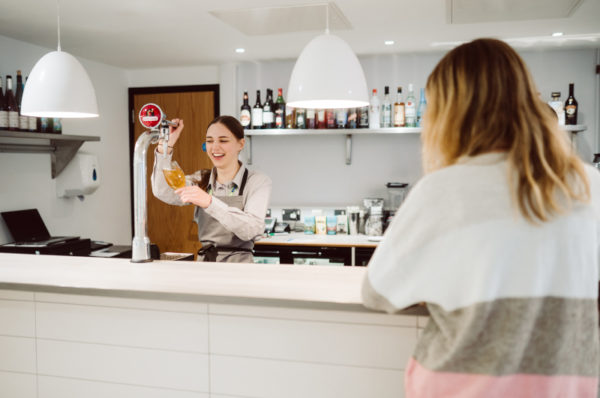 Featured courses in Hospitality & Front of House
Adult
Location - Cornwall College St Austell
Duration - 10 weeks - 1 day per week face to face | Part-time
Level - Level 3
Available Starts - 09/10/2023, 15/01/2024
View Course
16-19
Adult
Location - Cornwall College St Austell
Duration - 3 days per week | Full-time
Level - Level 2
Available Starts - 12/09/2023
View Course
Cornwall College Career Dashboard
Why choose a career in Hospitality & Front of House?
#thecareercollege