1st November 2021
Teaching career opportunities for Cornwall's automotive professionals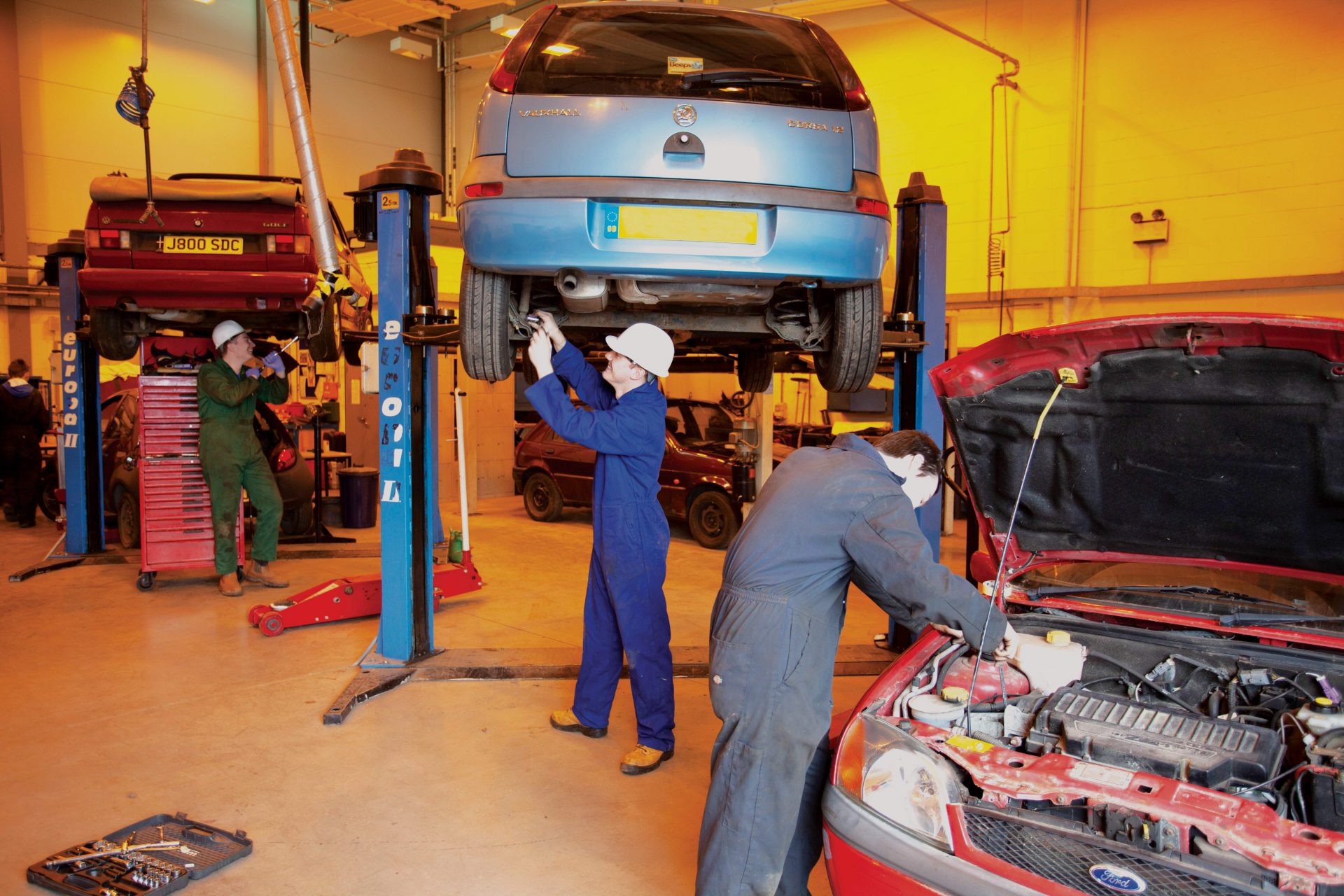 Teaching career opportunities for Cornwall's automotive professionals
Cornwall's largest college group is offering the opportunity for people working in the automotive industry to take the first steps into a teaching career.  
Due to rising student numbers and huge demand for training and qualifications in the motor vehicle sector from across the county, The Cornwall College Group is actively recruiting automotive technicians and other industry professionals.  
A launch event is being held this month to help showcase these opportunities and share more information about how to get involved.  
"Perhaps surprisingly to many people, you don't actually need prior teaching experience to take part," said Jon Richards, curriculum area manager for engineering at the college's Camborne campus.  
"That's because we will give you all the training you need to become an amazing lecturer in your field of expertise.   
"We just need you to be passionate about your work, have the skills and knowledge about the industry and be able to pass on your experience to our cohort of talented students looking for careers in this growing sector."  
With the rapid development of electric vehicles and estimations that the motor vehicle industry is worth in the region £80 billion to the UK economy, it is likely to be a valuable career choice now and well into the future.  
Students who have studied under the watchful eyes of motor vehicle staff at Cornwall College Camborne and Cornwall College St Austell have gone on to successful careers working for the likes of Bentley Motors or in Formula One racing teams.  
"With amazing opportunities like this within your grasp, we're not surprised by the interest we've seen for our courses recently," Jon added.  
By joining the Cornwall College Motor Vehicle team, you can expect an "excellent" salary, up to 10 week's annual leave and full training.  
You will also work in the college's "industry-standard" facilities and workshops with a dedicated and knowledgeable team.  
Principal and chief executive of TCCG, John Evans, added: "I started my own career in teaching as a motor vehicle lecturer after a successful apprenticeship and working in the industry – and I am now the principal of the region's largest college group.  
"So this really is a fantastic opportunity for anyone in the sector that thinks they have what it takes to share their skills and knowledge with students of all ages.  
"Teaching is hard work, but being able to share your skills, shape careers and help students achieve their goals – and do it all in an industry you're passionate about – makes it all worth it."  
The Motor Vehicle recruitment event at Cornwall College Camborne is taking place on 17 November 2021 at 5.30pm, visit cornwall.ac.uk to sign up.