5th March 2020
Students' Mission to Mars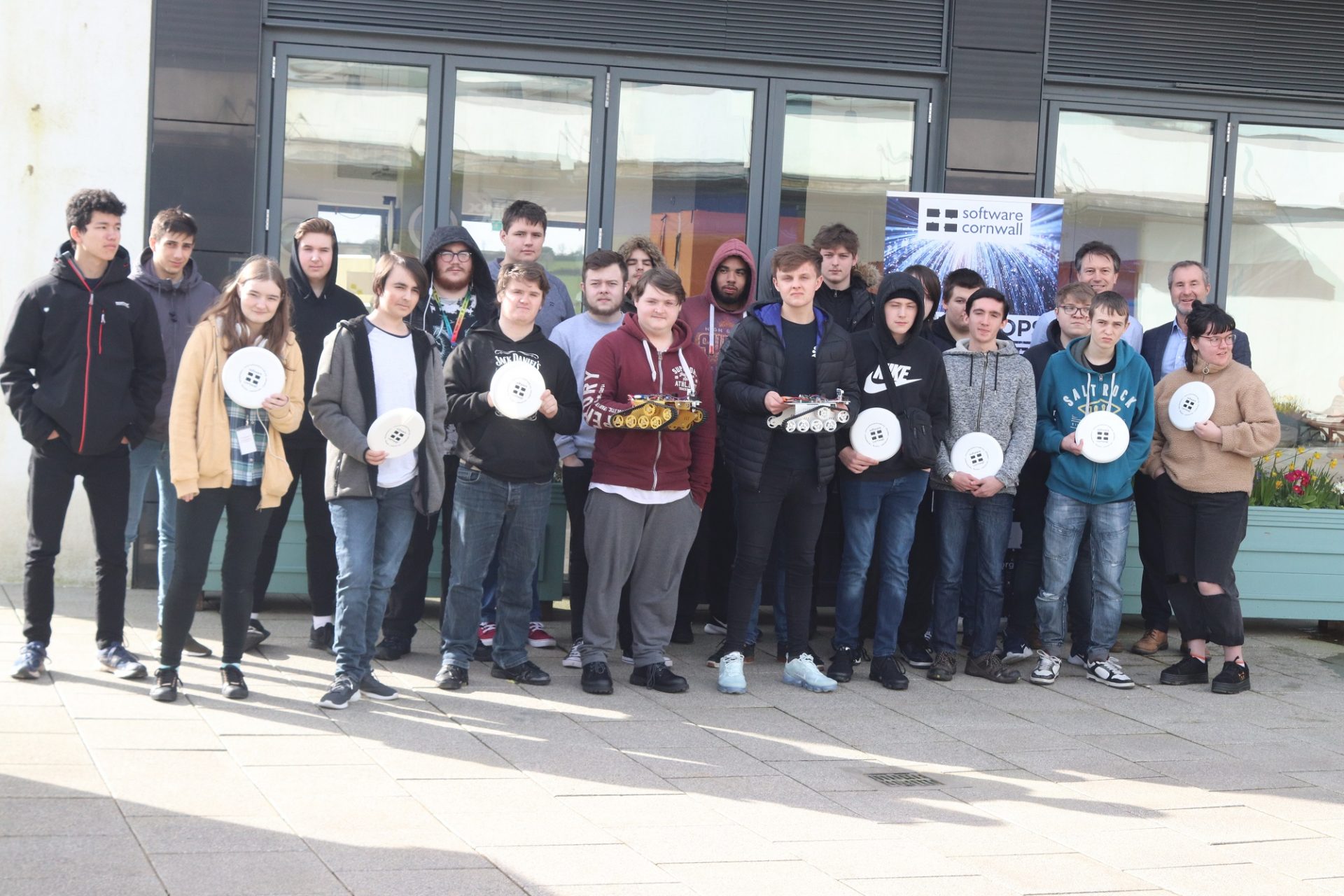 Students' Mission to Mars
Students in Cornwall have enjoyed an out of this world experience as they grappled with a Mars Rover.
Completed over the space of a week, the Mission to Mars Work Experience run by Software Cornwall gave Level 3 IT students at Cornwall College St Austell an opportunity to engage with software development in a meaningful way.
The whole challenge was broken down into small chunks, stories, and on completion of each 'Core Coin' currency is paid to the teams.
Level 3 IT student at Cornwall College St Austell, Joe Mcdermott, said it was a "challenging week but also very fun."
"We have had to complete various challenges as a team and as a result I feel our team work skills has really improved.
"The coding we have learnt at college has really helped us in preparation for this week. I would definitely recommend the course to others. Next year I am planning on progressing onto university."
Fellow level 3 IT student, Olivia Brand, said it was "fantastic" to learn so many different ways of coding.
"The week was really information and communication has been key to it been successful," she continued.
"Working with Software Cornwall has been a great experience. My time on this course has been thoroughly enjoyable so far, the lecturers are beyond supportive."
Team Leader for Computing and Digital Technology at Cornwall College St Austell, Richard Cotton, said the Mission to Mars week enables students to look at a real world problem, test and find a solution.
"They have to do this whilst taking into consideration the financial constraints that a business would have to take into account and then present their findings and solution at a given time and date," he continued.
"Software companies in Cornwall are desperate to grow their own workforce and we have partnered with Software Cornwall to hopefully enable exactly this. From our degree program at Camborne to our Level 3 BTEC qualification, these have been designed with entry into the software development industry at its heart.
"The students must also showcase their employability skills during the week and work with individuals that they wouldn't normally do, just as you would if you gained employment. Stepping out of their comfort zones in this respect is essential."
There is a Course and Careers Advice Morning at Cornwall College St Austell on Saturday 14th March 10am until Midday where the campus is open for potential students and families to look around facilities and meet lecturers.
For more information on the range of courses available at Cornwall College St Austell visit https://www.cornwall.ac.uk/campus/st-austell or call 0330 123 2523