6th October 2021
Students in spotlight with Les Mis star's acting workshop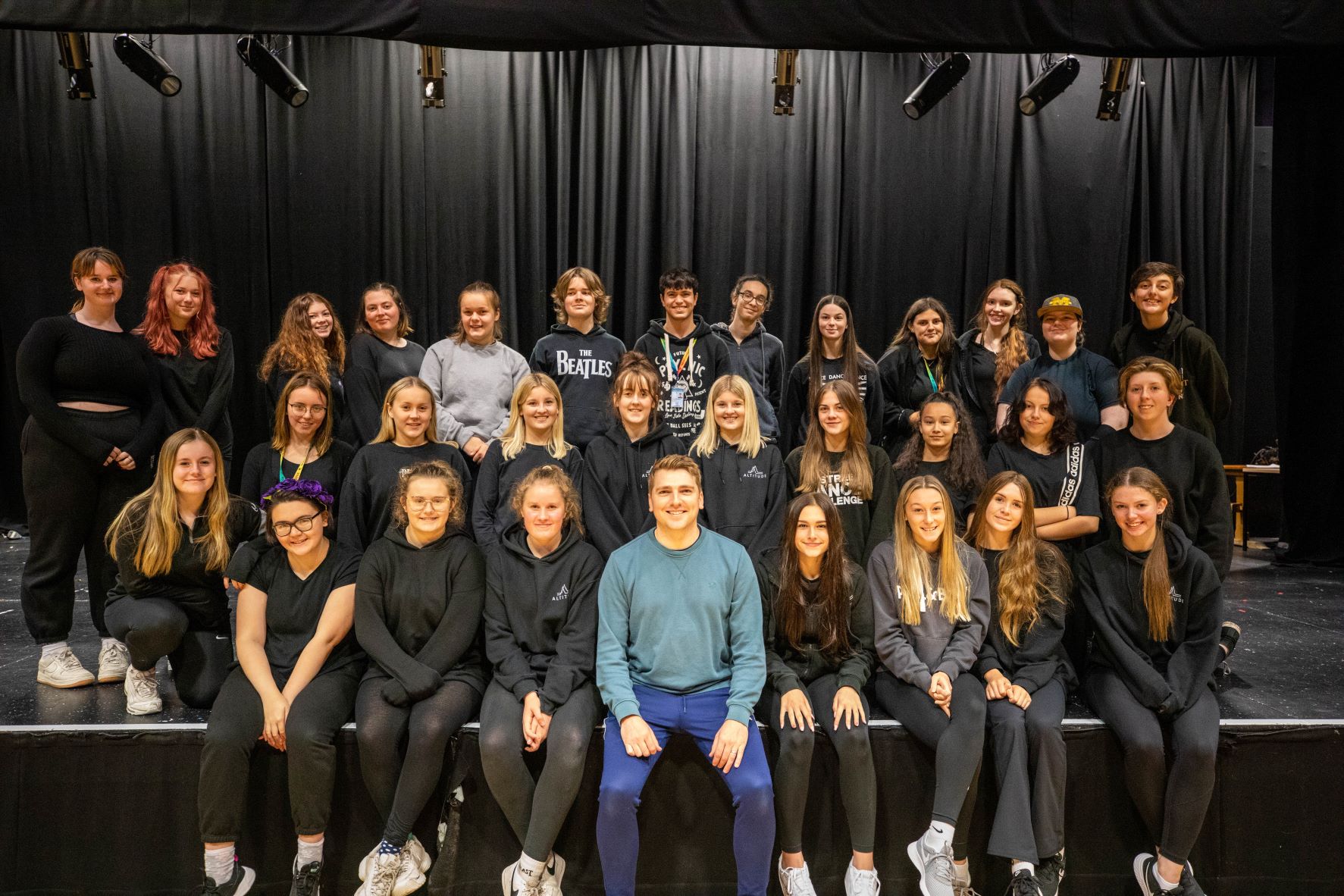 Students in spotlight with Les Mis star's acting workshop
Students at Cornwall College St Austell received a masterclass in performing from a West End star this week.
Jonny Purchase plays a leading role in the award-winning sung-through production of Les Misérables at London's Sondheim Theatre.
But it was the students enjoying the limelight this week, as the star spent an entire day showing them what it takes to make it in the West End in the college's 224-seat theatre – The Keay.
"We learned two numbers from the performance Wicked and Les Mis – it was so amazing," said aspiring actor Lottie Rose-Sopher.
"As an actor who wants to go in to musical theatre, I feel really lucky to have had the opportunity to work with someone like Jonny."
Dance student, Kiera Wallace, added: "It's been an amazing opportunity to learn these acting and singing pieces and it's really helped develop my skills."
After a day of show-stopping acts, Jonny answered any questions the future performers had about working in the industry and his experiences that led to his success.
On the performances Jonny commented: "They did really well and picked up everything I chucked at them. They are a really talented bunch.
"It was so great to work with such an energetic group. By looking at them they are well on their way to being stars. It was a really great day.
"But the best advice I can give them is to just be themselves. You don't have to be anyone but you in order to make it."
Kym O'Mara, head of campus at Cornwall College St Austell, commented: "As 'the career college', we try and give our students valuable insight into what it's like working in the industry they are studying for.
"Whether that is in engineering, hairdressing, nursing, or in this case performing arts, our long-standing partners and industry connections enable us to show students what they can achieve with their hard work and get any information they need to achieve their career goals.
"We are so thankful to Jonny for taking the time to come and share his expertise. It is clear that he's inspired some students today."
Fans of the theatre and performing arts will have the chance to see a lot more as the professional-standard theatre located at the college, The Keay, is once again open to the public for performances. Visit www.cornwall.ac.uk/thekeay to find out more.