29th March 2023
Simon Reeve at Cornwall College Camborne for BBC documentary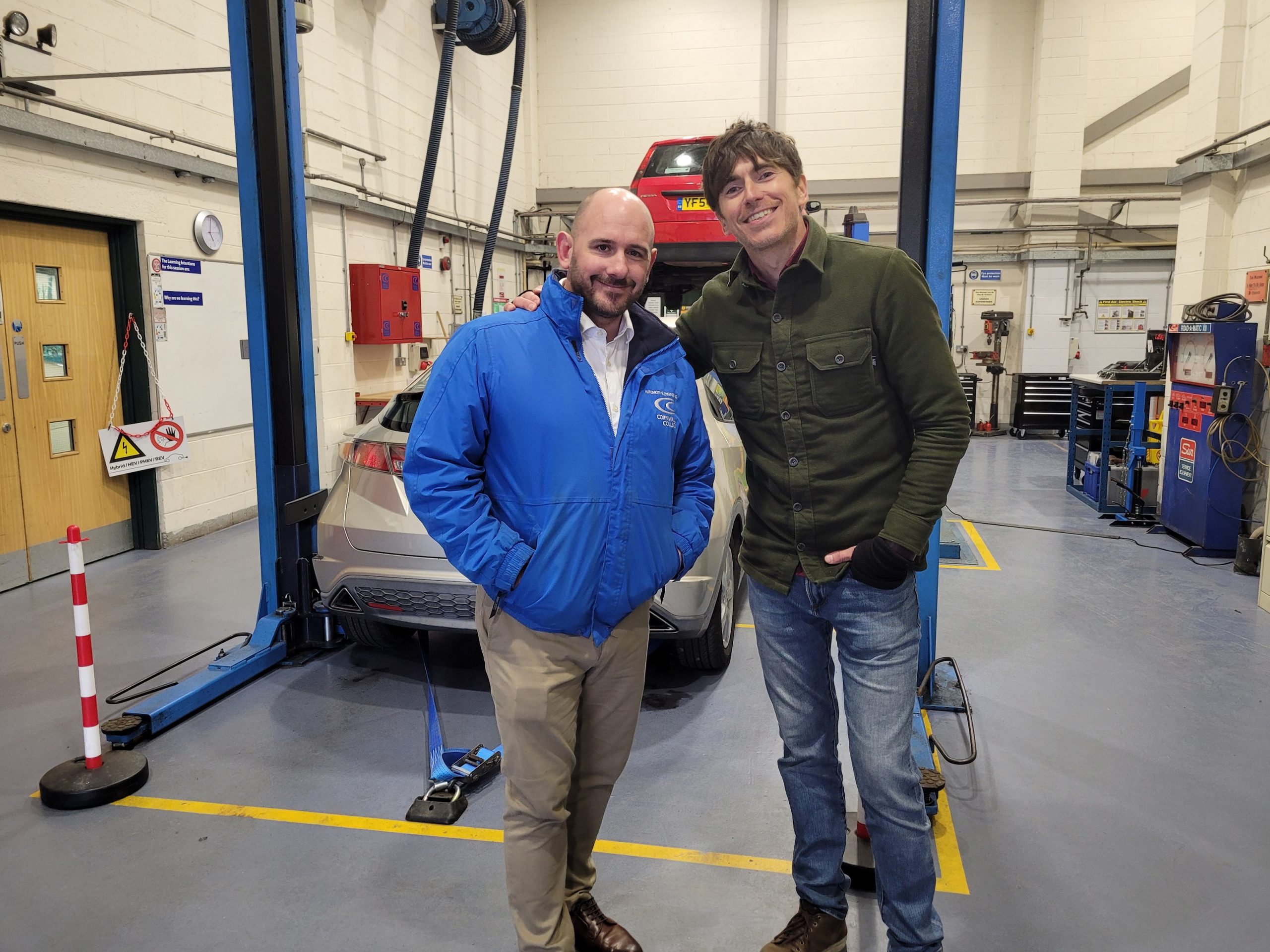 Simon Reeve at Cornwall College Camborne for BBC documentary
The acclaimed British television presenter and travel writer, Simon Reeve, was back in Cornwall, for BBC Two's latest documentary about life in the county.  
Whilst filming in the county, Simon Reeve visited Cornwall College Camborne, part of The Cornwall College Group (TCCG), to document some aspects of further education and the role it plays locally.  

The documentary, which is set to air on Sunday 2nd April at 9pm, is a follow-up show to Simon Reeve's previous visits to the Duchy, where he looks at what life is really like for the locals after the summer crowds have gone.   
Cornwall College Camborne will feature as one of the locations, demonstrating just some of the College's many vocational courses, such as engineering, construction, and hospitality.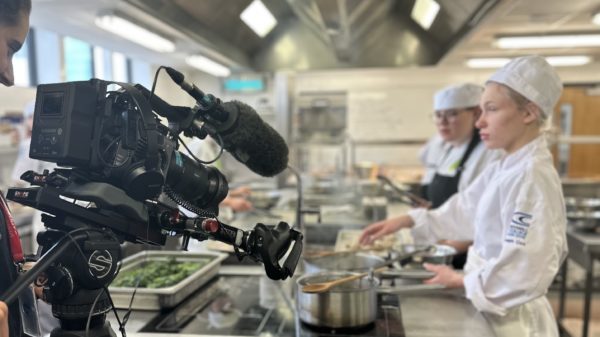 During the two days of filming on site, Simon Reeve had the opportunity to meet some of the staff and students from the College, to discover how further education supports the local community.  
Luke Bazeley, head of campus at Cornwall College Camborne, was among those being interviewed for the programme, he said he was "thrilled to showcase some of the College's state-of-the-art facilities and workshops." 
"It was great to share the vital role that vocational education plays in shaping the future of Cornwall's economy and training the future workforce in the trade industry."  
Luke also hopes the programme will shine light on local opportunities available at TCCG: 
 "We're proud of what our campuses have to offer, we are at the heart of the local community, working with some of the most prestigious businesses in the South West and beyond," 
"I look forward to seeing what makes the editor's cut when the documentary airs on Sunday," Luke added.  
The 1-hour programme will look at why Cornwall is one of the most desirable parts of the country and an iconic holiday destination but also one of the poorest counties in England.
It will also feature interviews with Pendennis Shipyard, a key partner for TCCG in delivering apprenticeships.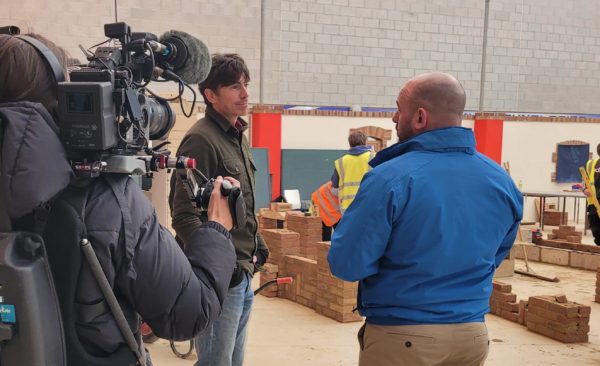 For more information about our vocational course, visit our website.
#TheCareerCollege #BBCTWO #Cornwall #Documentary