21st March 2023
Saturday Club looks behind the seams of the fashion world
Saturday Club looks behind the seams of the fashion world
Cornwall College Camborne's Saturday Art and Design Club, a project run by The Cornwall College Group (TCCG) for pre-16s, recently provided an exciting opportunity for its students to enhance their skills and knowledge in the world of fashion.
The club organised a special Masterclass for thirteen students at one of the UK's leading surf-clothing stores, Finisterre, based in St Agnes.
The workshop was organised by the National Saturday Club, the initiative which aims to inspire young people to socialise and network through creative activities and community projects.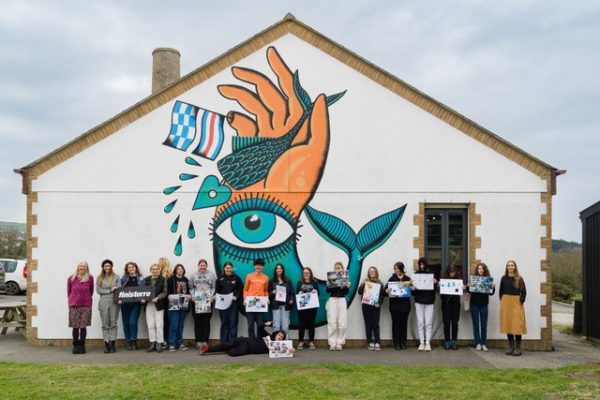 Throughout the day, learners were guided by the Finisterre design team who shared their valuable knowledge and expertise, at the stylish clifftop studio, shop and workshop space at Wheal Kitty.
A representative from the London based Saturday Club Trust came to introduce the Masterclass and help facilitate this unique insight into what it's like to work for a sustainable outdoor clothing company.
Hazel McGregor, who has co-ordinated the Cornwall College Saturday Club for 9 years, said it was "a privilege to be given the opportunity to look behind the scenes of a successful local surf clothing store."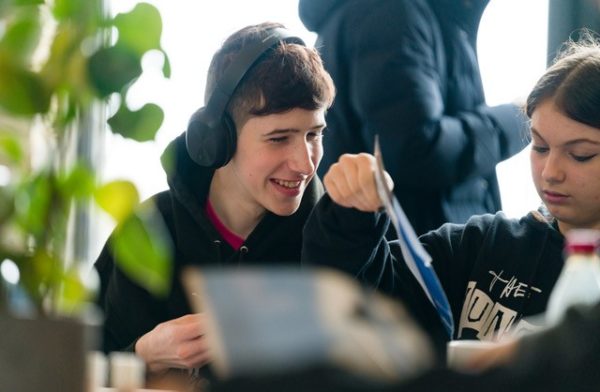 "With an informative tour, an engaging presentation and a 2-part creative activity led by industry experts, our students learnt what it takes to become an ethical fashion designer, and which study & work experience paths they would take to gain the skills they needed." Hazel continued.
Finisterre produces functional and sustainable products for people who share a love of the sea, with ten stores scattered across the UK, including St Agnes, St Ives and Falmouth.
Hazel added, "the ethos of Finisterre was very positive and the team were so welcoming and generous in sharing this unique insight into their working practice."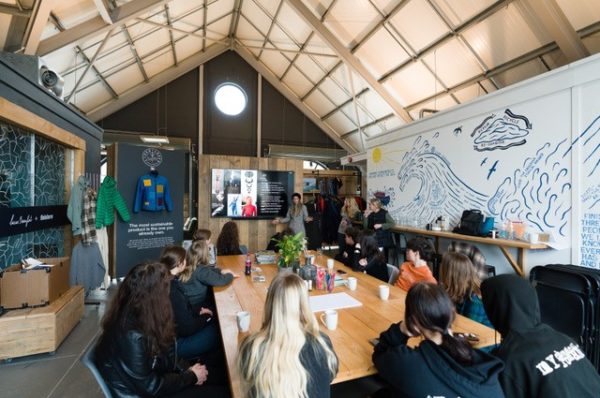 One of the students who attends the Saturday Club said the experience was "inspiring and encouraging."
"We had such a fun day, it was really cool to see all the hard work that goes into running a fashion store and the masterclass in design was very creative."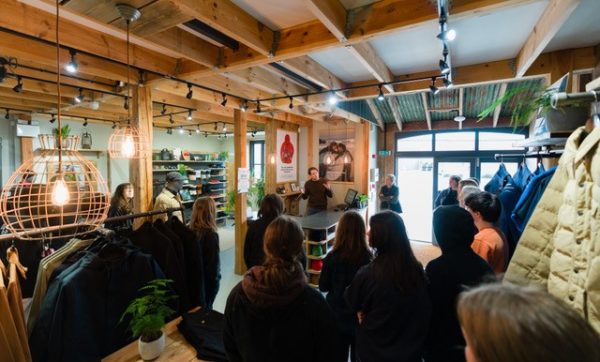 For more information about Cornwall College Camborne's Saturday Club and their upcoming events, please email hazel.mcgregor@cornwall.ac.uk
Photo cred: Local photographer, Steve Tanner.
#TheCareerCollege #Fashion #Masterclass