25th May 2023
Newquay University Centre named 'sustainable palm oil champions'
Newquay University Centre named 'sustainable palm oil champions'
Newquay University Centre Cornwall College, part of The Cornwall College Group (TCCG), has been named "Sustainable Palm Oil champions", after committing to using only certified sustainable palm oil.
The university centre has partnered with Newquay Zoo to support the Sustainable Palm Oil Communities (SPO) campaign, initiated by Chester Zoo.
The goal is to make Newquay the UK's first sustainable palm oil town, with 16 local businesses, including Newquay University Centre Cornwall College, pledging support for the campaign.
This comes after Chester was named as the first sustainable palm oil city in the UK, with other UK communities following suit, to support 'Roundtable on Sustainable Palm Oil' (RSPO), an organisation which aims to develop and implement worldwide sustainability standards for palm oil.
Locally, the initiative was led by Maria Rozycka and Kathy Baker, from Newquay Zoo, and supported by Newquay University Centre's Green Team, who conducted the research.
Liz Bates, leads the Green Team, an environmental volunteer-based group for staff and students, noted that the investigation was an excellent way to get students interested in sustainable changes.
The team used the 'Impact Score' app to scan and research the products stocked by the university.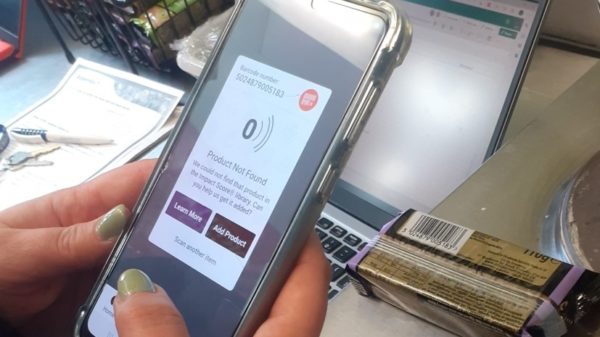 The result at the end of the investigation ensured all products stocked at the university are certified as sustainable.
Support has been flooding in from students and members of staff, with Alice Seymour, who studies BSc (Hons) Applied Zoology, describing it as a significant step forward, for both the campaign and the university centre.
"We are evolving with environmental research, and representing what we believe in."
"Being part of Newquay history is exciting, and I hope to see it snowball across other businesses," Alice stated.
Gemma Patten, a BSc (Hons) Environmental Resource Management student, who recently visited Borneo on a field trip organised by TCCG, expressed the need for local communities to prioritise sustainably sourced produce.
She added, "after seeing the environmental impact of the palm oil industry first-hand, sustainable solutions were critical in preserving wildlife."
To find out more about our university courses, visit our website or come to one of our open events.
#Sustainable #EnvironmentallyFriendly #Community #TheCareerCollege