27th October 2023
National Apprenticeship Awards regional finalist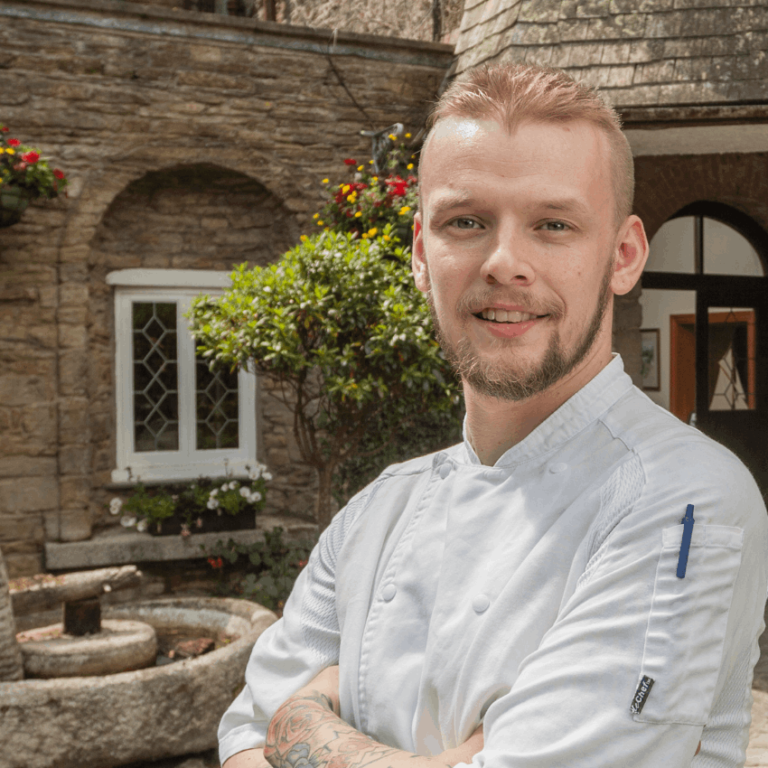 National Apprenticeship Awards regional finalist
A Hospitality & Catering student from Camborne has been named as regional finalist for the National Apprenticeship Awards.  
Joseph Halloran attends Cornwall College Camborne, part of The Cornwall College Group (TCCG), one day a week while fulfilling his apprenticeship placement as a Chef de Partie at Budock Vean (BV). 
From mastering the art of culinary craftsmanship to assisting in menu planning, Joseph has consistently showcased exceptional skills that have earned him an invitation to the national awards ceremony in London next month. 
Luke Bazeley, head of campus, said: "Joseph's outstanding national recognition is a testament to his dedication, hard work and passion for both his apprenticeship and the hospitality industry."  
"As the top-performing college for apprenticeships in the South West, we take immense pride in Joseph's accomplishments and his unwavering commitment to success," continued Luke.  
Commenting of Joe's success, Christian Jordan, head chef at BV, said: "We've been continually impressed with his work throughout his apprenticeship, and it's been a real joy to watch as his skills, confidence and areas of responsibility grow." 
National Apprenticeship Awards serve as a platform to honour extraordinary apprentices, the businesses that employ them, and the individuals who advocate for apprenticeships. The national awards ceremony will be held in London on Wednesday 29th November 2023.  
For more about our apprenticeships, visit the website.