12th July 2023
International best-selling author wows staff at college wellbeing event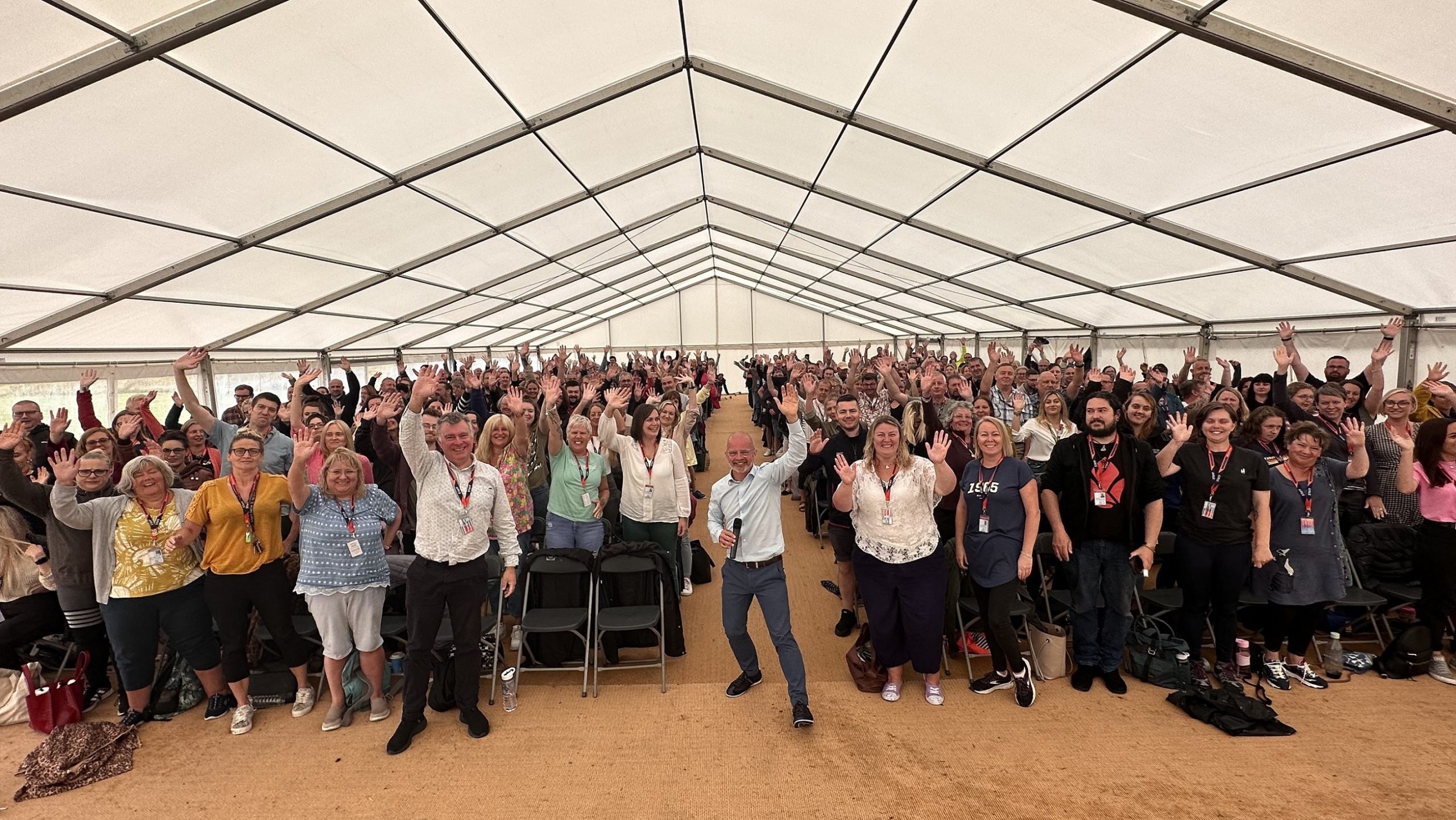 International best-selling author wows staff at college wellbeing event
Renowned motivational speaker Jim Lawless took centre stage as the special keynote speaker at this year's highly anticipated college group development day.
The event, held at Duchy College Stoke Climsland, part of The Cornwall College Group (TCCG), aimed to empower teachers and support staff to unleash their "inner tiger" and pass on these invaluable skills to learners across the entire College group; which is made up of Cornwall College, Duchy College, Bicton College, Falmouth Marine School, Plymouth Engineering Skills Centre, and Cornwall College University Centre.
Jim Lawless, the author of international bestselling book 'Taming Tigers', has influenced the lives of over a million individuals worldwide, and his powerful presentation left an indelible mark on the attendees.
The atmosphere was electric as hundreds of college staff members were captivated, inspired and uplifted by his impactful words and contagious enthusiasm.
John Evans, Principal and CE of The Cornwall College Group, expressed excitement for the 'Taming Tigers' author's empowering presentation and activities.
"Jim Lawless' impactful contributions and examples have provided our staff with a wonderfully positive ending to another successful academic year at TCCG. His inspiring message will undoubtedly have a ripple effect, positively shaping the future of education in the region," John continued.
"By empowering the staff, we create a ripple effect, enabling them to forward these essential skills to the learners they serve," said Jim Lawless, as he commented on the importance of passing on the skills and inspiration to TCCG's students.
A standout moment of the day was an awe-inspiring walk on fire, fearlessly led by Scott Bell, Guinness World Record holder, inspirational speaker, and founder of the UK Firewalk movement.
"They're walking on hot coals, with the temperatures on average between 500-600 degrees Celsius, they're all doing a great job and taming their tigers," expressed Scott, as he watched and guided members of staff on their fire-walking experience.
The challenges pushed boundaries, symbolising the participants' determination to overcome obstacles, push away the tiger, and ignite their inner fire.
For the latest employment opportunities available at The Cornwall College Group (TCCG) visit the jobs website.
#TheCareerCollege #TamingTigers #JimLawless #ScottBell #WellbeingDay