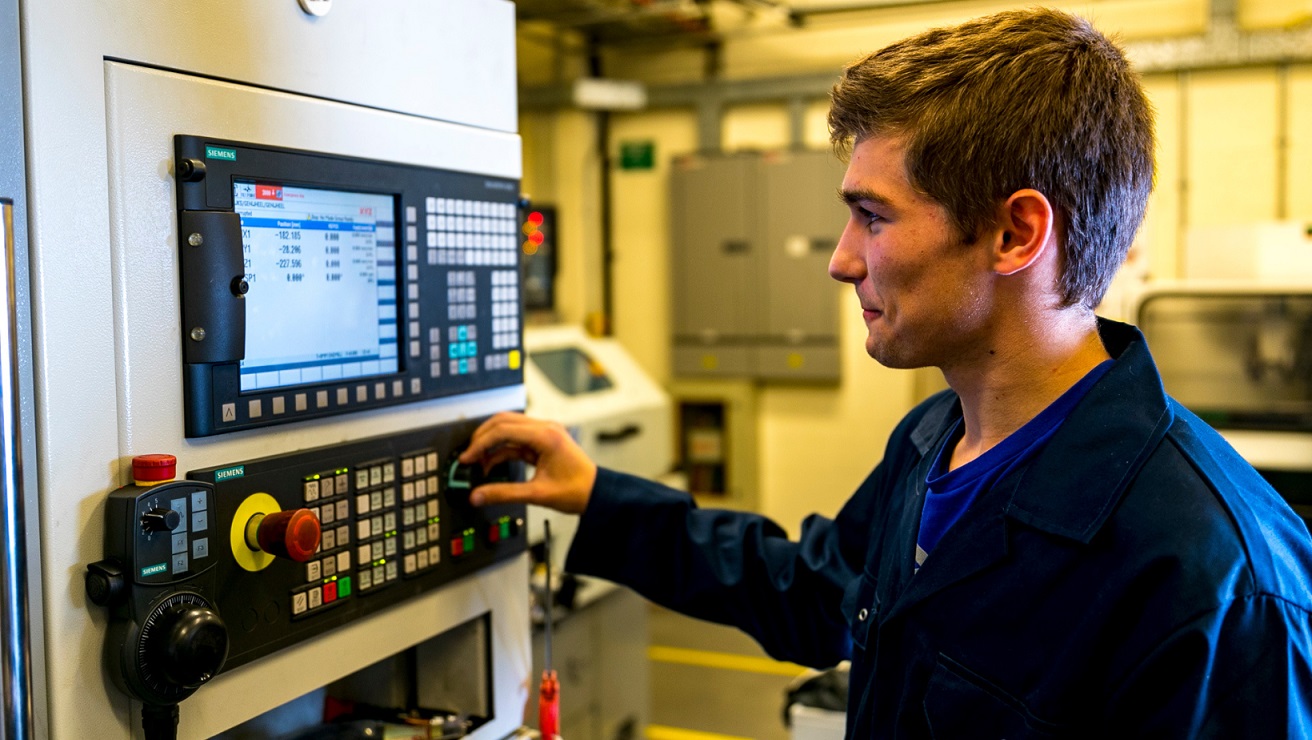 Engineering the future to meet employer demand
The Plymouth Engineering Skills Centre, part of The Cornwall College Group (TCCG), is excited to announce the launch of its new level 4 Engineering Apprenticeship.
As a specialised Engineering Skills Campus, the Centre is committed to supporting both existing and new firms in the region, by offering customised apprenticeship programs that meet their unique needs.
This programme has been designed to equip apprentices with the necessary skills and knowledge required, to meet the changing needs of the engineering sector.
The launch of Level 4 Engineering Apprenticeship follows the latest news of TCCG being named as the "top-performing college for apprenticeships in the South West".
Head of campus Stefon Leonard described the new apprenticeship as "a major step forward."
"Following a recent employer breakfast event, where we had the opportunity to listen to feedback from manufacturing employers, the decision was made to introduce a higher-level course to meet demand in the area," Stefon continued.
"With the launch of a specialist level 4 Engineering Apprenticeship, The Plymouth Engineering Skills Centre is displaying its dedication to providing high-quality training that meets the evolving needs of the engineering sector."
Rory Mason, vice principal of quality of education at TCCG, said this is "an exciting opportunity not only for prospective students, but also for employers."
"By adapting to the evolving demands of the sector, we continue to demonstrate our commitment as a training provider to prepare learners for success in the engineering industry," Rory explained.
"At The Cornwall College Group, we remain focused on training the highly skilled engineers of the future, giving them the knowledge, skills and experience they will need to thrive in their careers."
For more information, visit our website, or call our Apprenticeship Recruitment Team on 0330 123 2523.