1st December 2020
Bicton College bringing Christmas to your door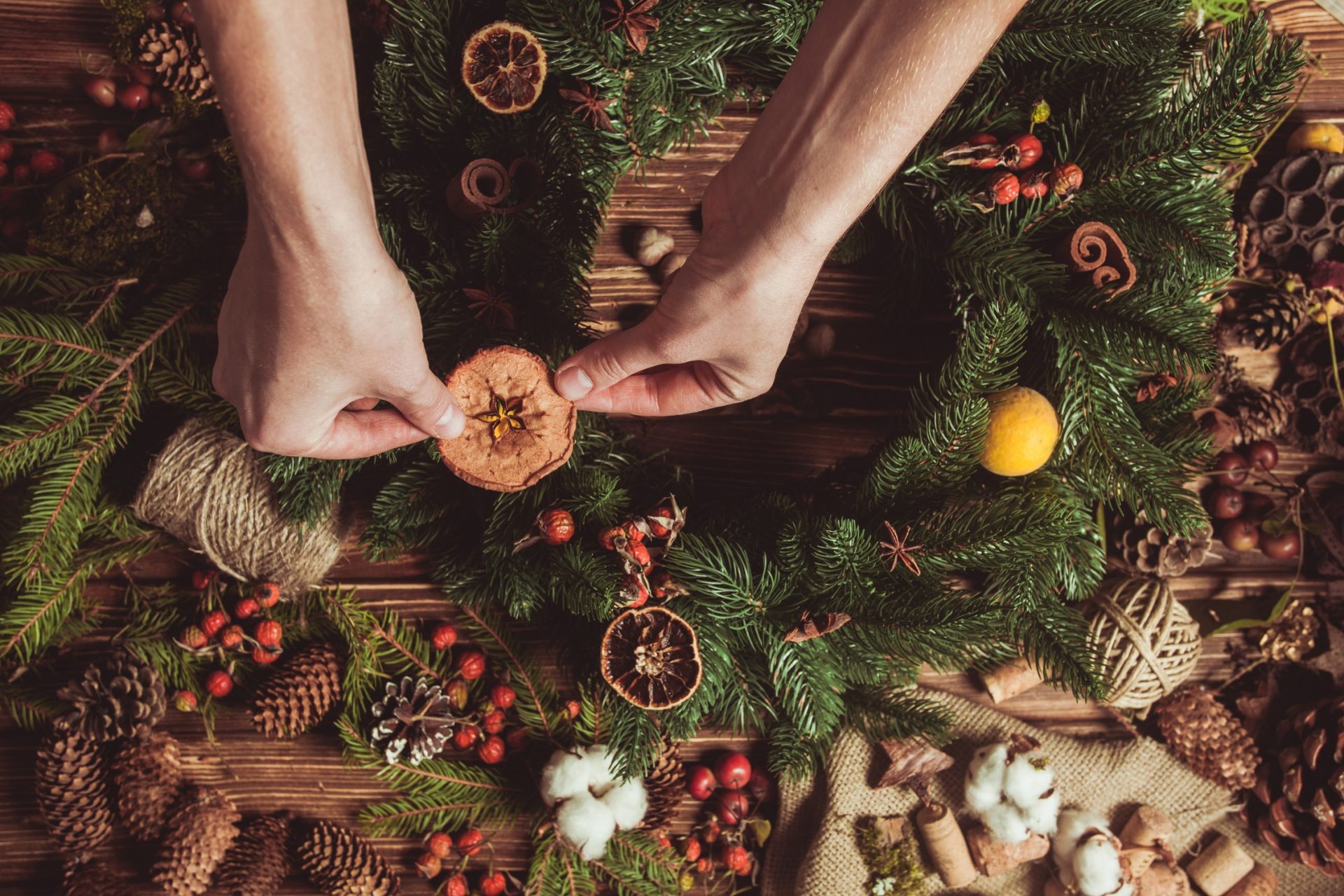 Bicton College bringing Christmas to your door
Expert floristry lecturers from Bicton College will be delivering some online festive cheer with a hands-on wreath-making workshop this Christmas.
The Floristry team at the College have decided not to let current circumstances dampen spirits and will be running the interactive online workshop, allowing you to create beautiful decorations from the comfort of your own home.
 Taking place on Sunday 13th December, the course is not only a "brilliant way to get into the Christmas spirit", but a chance to "try out your floristry skills" according to lecturer Denise Cross.
"With people unable to get out and enjoy the festivities in the same way this year, this is our opportunity to bring a little Christmas cheer to the local community," continued Denise.
"There's nothing quite like a homemade table centre piece or wreath on your door. We will be using a range of aromatic foliage alongside scented cinnamon sticks and orange slices, everything you need to get in a festive mood."
During the creative workshop, participants will design their own festive Christmas wreath and beautiful table decoration. The session will be fully interactive, with the opportunity to ask questions to the instructor at any point.
"Although the cost of the course is free, there is a small charge for the materials you'll need," Denise explained.
"After booking a place on our website, the materials can be picked up from the Bicton College campus prior to the workshop. Alternatively, if you wish to supply your own materials, please call to book your place and we will provide a list of the required materials for you to source yourself."
Bicton College's Christmas Wreath Making Workshop will be delivered online on Sunday 13th December- the cost of the materials is £18.00. Book you place on our website www.bicton.ac.uk or by phoning 0330 1234782.