23rd February 2023
Apprenticeship Games 2023: Persimmon Homes takes the winning title
Apprenticeship Games 2023: Persimmon Homes takes the winning title
The Cornwall College Group (TCCG) hosted its sixth annual Apprenticeship Games during the National Apprenticeship Week, sponsored by Cornwall Apprenticeships.
Cornwall College St Austell opened its doors on Thursday, February 9th, to welcome 14 apprenticeship teams from various industries and sectors, to compete for the "Apprenticeship Team of The Year" trophy.
After a gruelling day of competition, Persimmon Homes emerged victorious as the first-place gold medallist winners, closely followed by last year's winner PALL scoping silver award, and Eden Project was hot on their tail, securing third place bronze award.
Andy Wallis, Regional Apprenticeship Manager for Persimmon Homes, who mentored the team throughout the day, was thrilled their group triumphed the competition: "I'm absolutely thrilled that Persimmon Homes won the Apprenticeship Games and were crowned Apprentice Team of the Year."
The Apprenticeship Games tested the skills of the competing teams across seven rounds, including mocktail making and gateau decoration, dance battle, Esports, code breaker, mini triathlon, wall building and an EV challenge.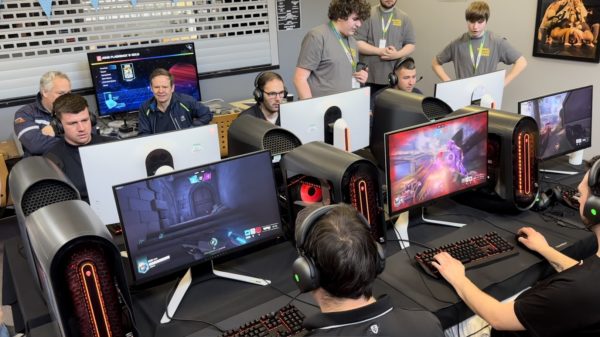 Each team showcased their exceptional abilities and innovative techniques in the friendly yet competitive atmosphere.
Speaking about the event, TCCG's Head of Apprenticeships, Lorna Martin, said, "We are incredibly proud to have hosted another successful year of Apprenticeship Games and celebrate the valuable partnerships we have with regional employers"
"The event highlighted the incredible talent and professionalism of our apprentices and recognises the significant contribution they make to their respective industries"
"The Games also provide a platform for apprentices to showcase their skills and network with other apprentices from different industries." Continued Lorna.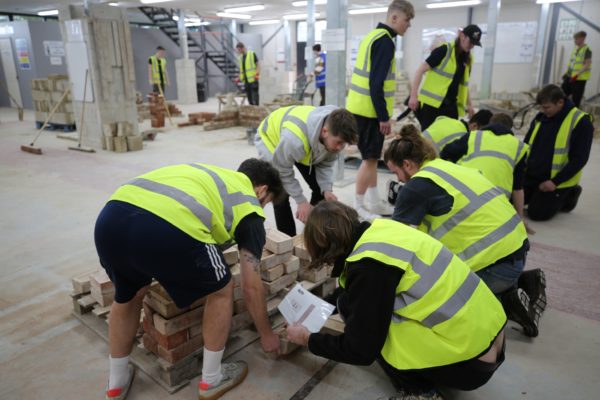 As well as the gold, silver and bronze awards, the teams were also ranked for their teamwork, leadership and communication, receiving separate awards from additional sponsors Persimmon Homes, Concorde Group and CCB Training.
Apprentices from the following businesses took part in this year's games, including BD, Wales & West Utilities, A&P Falmouth, Pendennis Shipyard, RCH NHS Trust, Persimmon Homes, Blue Flame, Ocean Housing Group, Eden Project, King's Service Centre, PALL Aerospace and Imerys.
The event serves as a reminder of the importance of apprenticeships in bridging the skills gap and nurturing the next generation of skilled professionals.
Emily Baker, Level 2 Carpentry and Joinery Apprentice at Persimmon Homes said: "Taking part in the day was extremely fun and rewarding, however the cherry on top was winning."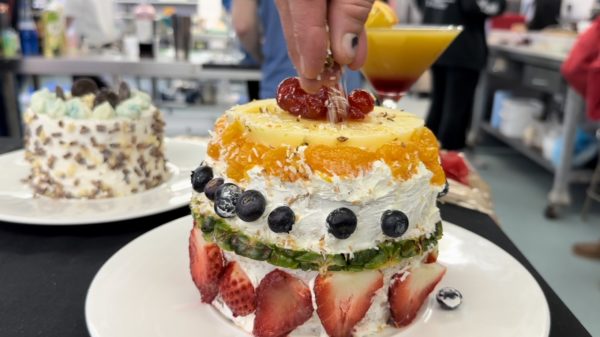 "The games showed us that even though we all specialise in a specific trade, we have lots of other skills that make us successful." Emily added.
The Cornwall College Group is a leading provider of education and training in Cornwall and Devon, offering a wide range of courses, including apprenticeships, full-time and part-time courses, and degree-level qualifications.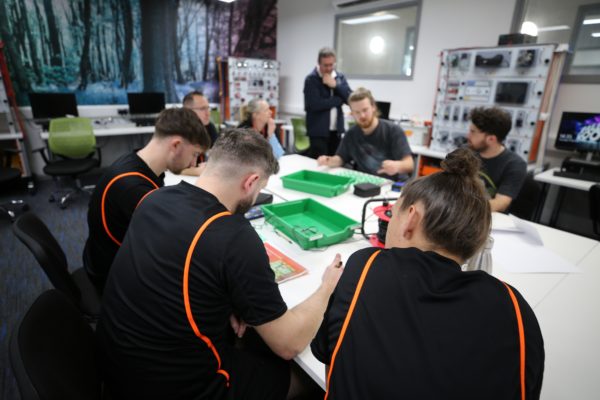 Contact 0330 123 2523, enquiries@cornwall.ac.uk or visit www.cornwall.ac.uk to find out more.
#TheCareerCollege #NAW #Celebrate #Apprenticeships