13th November 2020
Students get hands on with latest underwater technology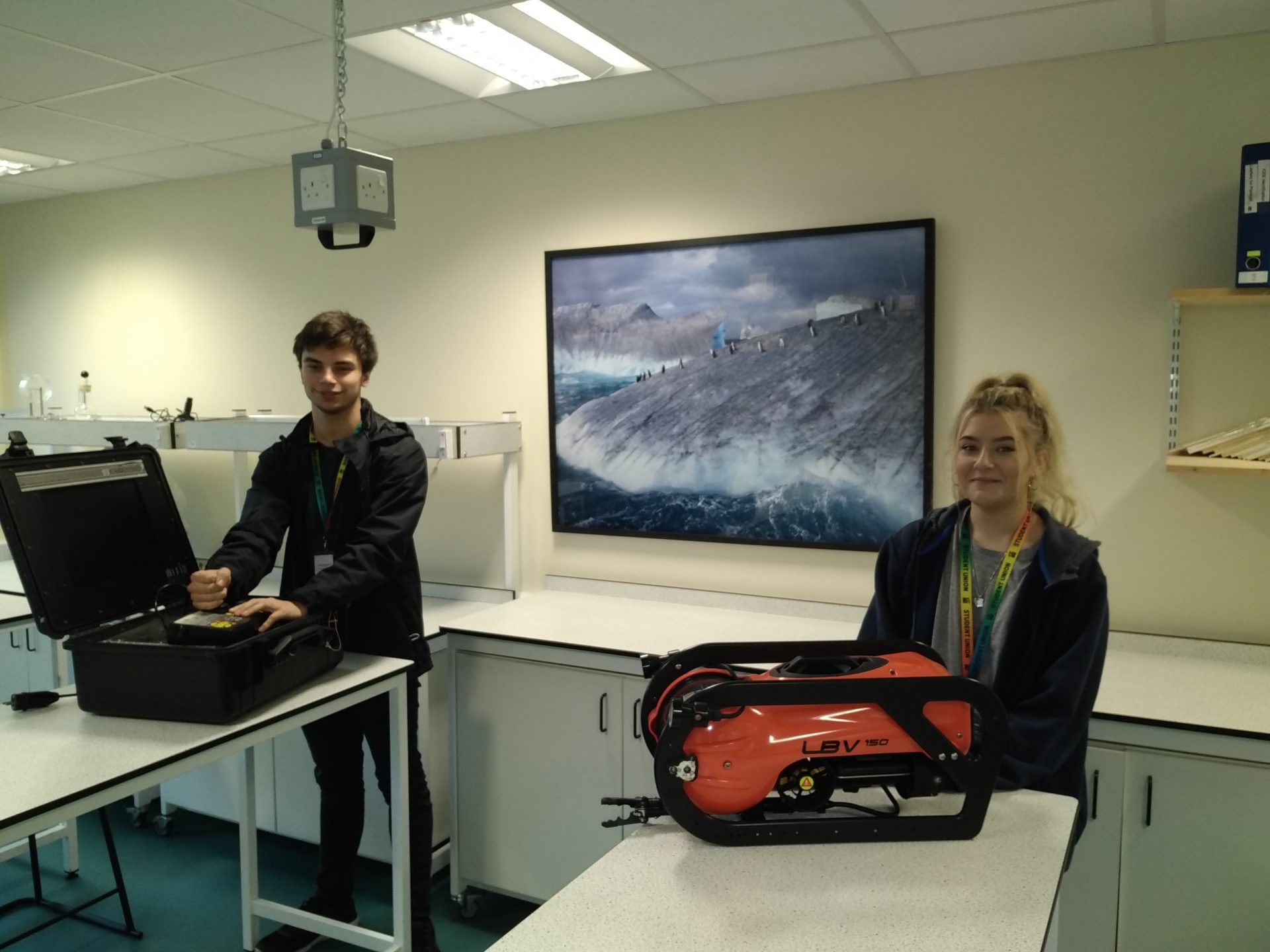 Students get hands on with latest underwater technology
Marine Engineering & Marine Science students are excited to be working with the latest technology in the industry.
Falmouth Marine School has been donated an underwater Remote Operating Vehicle (ROV).
The donation was made by Captain Charles DuGas-Standish of Motor Yacht Lady E, and was part of an incentive by Gareth Parfitt who is the navigator on the vessel.
Gareth, who formally attended Falmouth Marine School and studied Watersports, has a lot of admiration for the College and wanted to give something back to say thank you.
"As a former student of Falmouth Marine School, I know first-hand what a great college it is in inspiring young people from this community and further afield," Gareth explained.
"I am forever grateful for my time at the College, how this period enhanced my life and the amazing job done by the teaching staff."
The ROV is a high-tech device, designed for sub-sea exploration and is capable of withstanding a lot of pressure and cold temperatures. The device is frequently used by dive crews and in marine surveying practices, as both a safety device as well as a means for inspecting submerged structures both man-made and natural.
Specialist Programme Manager for Marine Biology & Ecology at Falmouth Marine School, Luke Edwyn Marsh, said the device "can take samples from the seabed, and with its camera we can take particular deep sea samples we would normally struggle to get."
"It can also spend prolonged periods of time at-depth, and we can see animal behaviour you would normally not see from just diving. This means from a scientific point of view, this donation gives our students a unique experience and skills training."
Head of Falmouth Marine School, Steve Taylor, said it is "fantastic for our students to have the opportunity to work with the latest industry technology like this."
The donation was given just before Gareth, Captain DuGas-Standish and the rest of the crew on-board Lady E cruised out of Falmouth heading towards the Pacific Ocean. Before they left they took some time to talk to the students sharing their experiences and giving advice about how students can follow in their footsteps with the help of the College.
This year, Falmouth Marine School is celebrating 100 years of providing boatbuilding training to the industry.