17th December 2020
Shark smartphone app receives student funding boost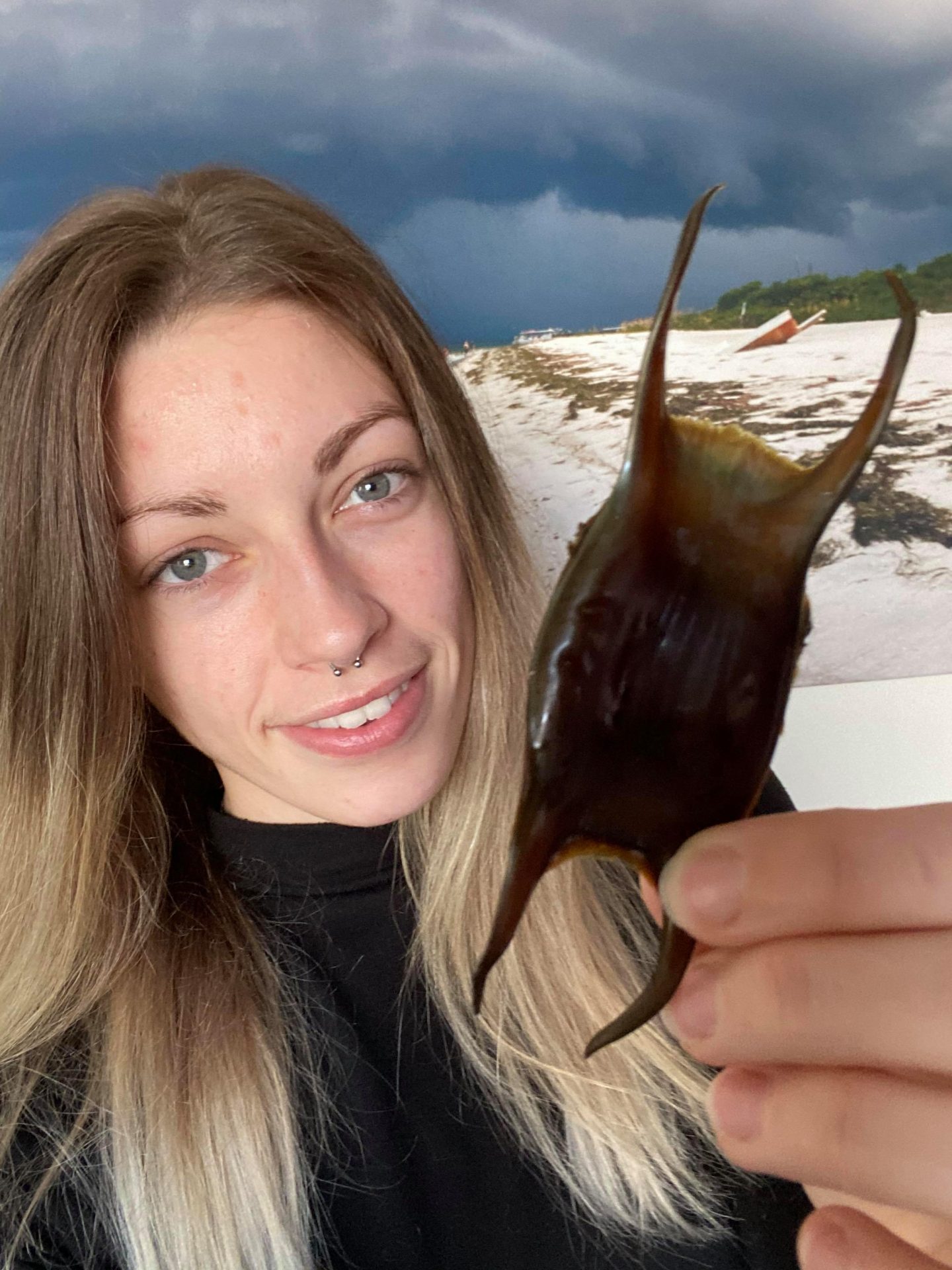 Shark smartphone app receives student funding boost
A team of marine zoology students from Cornwall College have teamed up with the Shark Trust to help develop a new smartphone app.
The degree-level students, all from the BSc Applied Marine Zoology programme at Cornwall College's Newquay campus, have created a Crowdfunder campaign to raise money towards the development of the new app, which will be used to record shark and skate egg cases globally.
"After such an uncertain year, we want to do something positive this festive period," explained student Josh Symes.
"The Shark Trust is a wonderful conservation organisation, focused on safeguarding the future of sharks through positive change in science research, education, policy influence and physical action.
"Once developed, this app will allow anyone to contribute to a global citizen science project. All submitted egg cases will promote shark and ray science, allowing everyone to become a scientist."
The fundraising campaign is a part of the 'conservation project management' module on the degree programme and provides a platform for the students to show their passion for the natural environment.
"As a class, we want to try and make a difference by representing the natural world," Josh explained.
"As the world progresses, it is important to progress with nature, as we cannot exist without it. Studying conservation prepares us to do this; from researching animals and their environment to learn how they connect with it and us, to educating the public and other organisations that can drive change in legislations and protection."
Since 2003, the Shark Trust has organised 'The Great Eggcase Hunt', a campaign with the aim of getting as many people as possible out hunting for 'mermaids purses' and recording their finds.
"The Great Eggcase Hunt allows anyone who finds a shark or ray egg case to contribute to The Shark Trust's data," Josh continued.
"Most of us know egg cases as 'mermaid's purses' and often see them on our beach walks. Recording what you find could help to further our understanding of the populations and diversity of sharks we have right here on our doorstep. Thank you to anyone who shows their support for our project."
Help the students reach their fundraising goal by visiting their Crowdfunder page HERE
You can also follow them on social media on Instagram @lets_make_it_appen or on Facebook @letsmakeitappen