5th March 2020
Event to reveal exceptional opportunities for students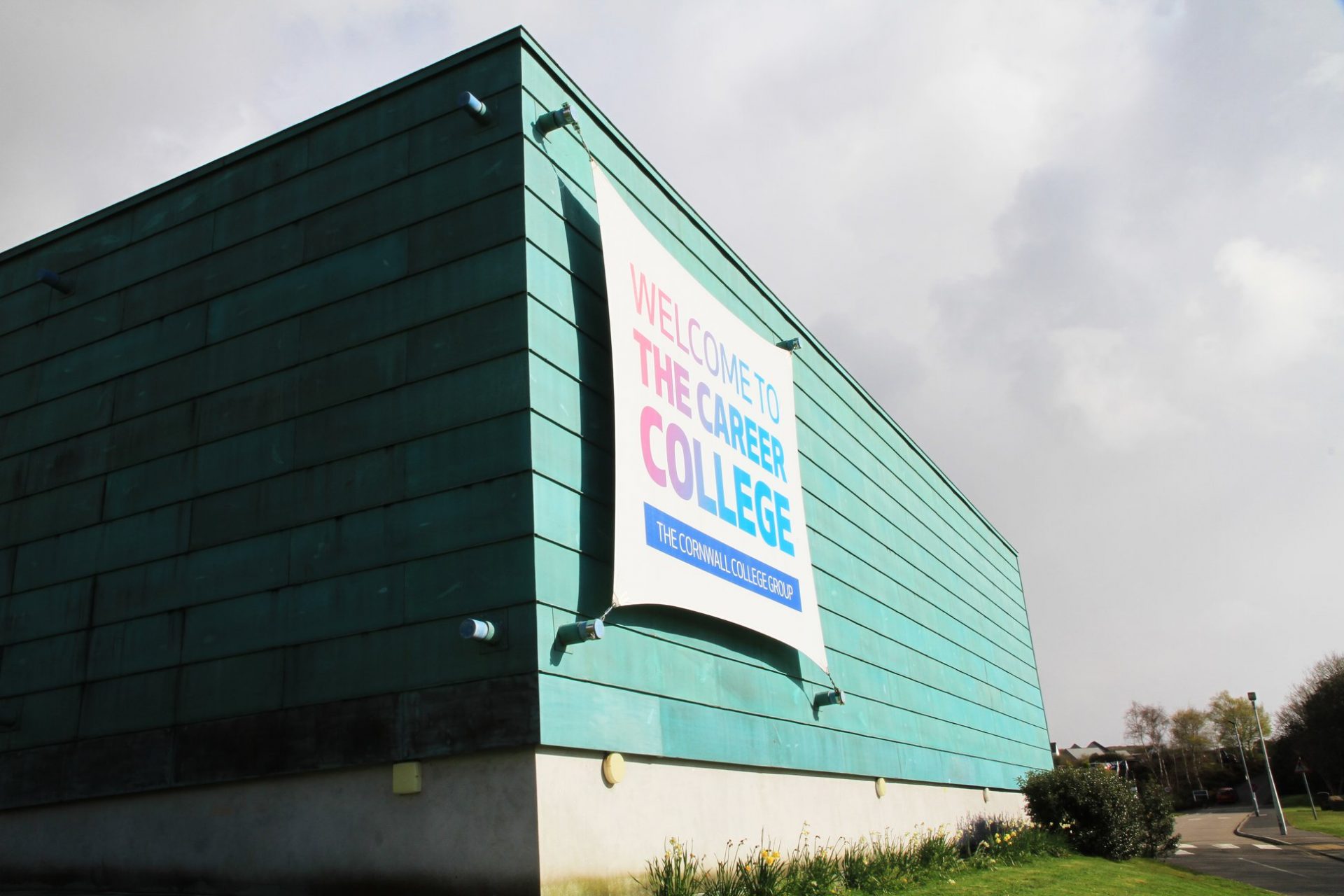 Event to reveal exceptional opportunities for students
Students in Cornwall and those looking to return to education are being urged to explore the incredible new facilities and wide range of courses at Cornwall College St Austell.
The College is opening its doors to prospective students on Saturday 14th March between 10am and 12pm, where everyone is welcome to explore the campus and ask questions about their career options.
Friendly and knowledgeable advisors will be on hand on the day to offer insights on all aspects of college life including courses, study programmes, transport, and learning support.
Principal of Cornwall College St Austell, Chris Taylor, said "we're proud to be St Austell's local college and we're looking forward to welcoming potential students and their families to our excellent campus."
"Before Christmas we launched our new Creative Academy, which has courses for those interested in live and visual arts, homed in our dedicated arts and design workshops and the Keay Theatre," Chris added.
The St Austell Campus boasts industry-standard training facilities including hair and beauty salons, a state-of-the-art training kitchen, and a construction skills training centre providing the local community with all the experiences and skills necessary for excelling in their careers.
The stunning new student social area at the College, The Space, will be open for all visitors to have a look around. The multi-functional area helps students balance their studies with some deserved downtime. Furnished with lounge seating, a chill-out room to watch DVDs, a pool table, a dart board, and multiple video games consoles, it is a place for students to be themselves, relax and have fun with their friends.
The full course offering at St Austell campus includes; Acting, Apprenticeships, Art & Design, Catering & Hospitality, Childcare, Construction Trades, Dance, Engineering, Games Design, Hair & Beauty, I.T, Photography, Media, Motor Vehicle, Music, Travel & Tourism and Vocational & Work-related Studies, not to mention access to Higher Education and Adult Leisure courses.
For more information on the range of courses available at Cornwall College St Austell visit https://www.cornwall.ac.uk/campus/st-austell or call 0330 123 2523.