26th March 2021
Cornish students create virtual Honduras field trip experience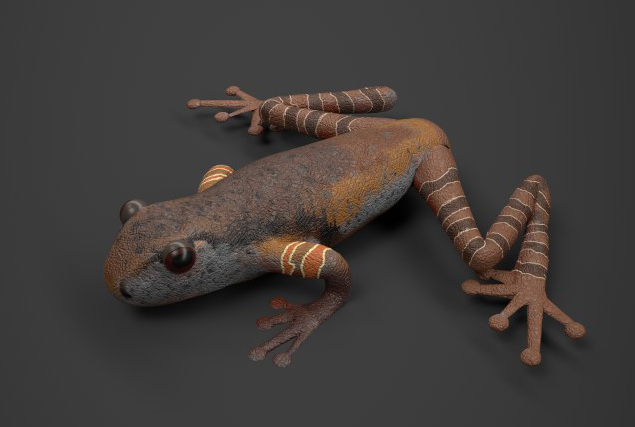 Cornish students create virtual Honduras field trip experience
A group of games design students from Cornwall College have overcome the current travel restrictions in an ingenious way, having come up with a virtual field trip game for fellow students in conservation.
Created by the students studying the Games Design for Industry degree at the College's Camborne campus, the game acts as a learning tool to help search for and identify snakes and frogs in environments simulating the cloud forest of Honduras, Central America.
And in the era of coronavirus it is being used by students at the College's sister campus in Newquay who would normally enjoy a wide variety of international field trips.
"The game mimics areas of Cusuco National Park, that my students would usually encounter when on expedition in Honduras," explained Zoology Lecturer Dr Stephen Green.
"It provides a novel way of teaching students about biodiversity, survey techniques and issues of detectability. I am really excited about this collaboration and am blown away by the incredible quality of the work the Games Design students are producing," Stephen continued.
With the current restrictions on travel, the range of international field trips offered to the Newquay students have been put on hold, including the annual research project exploring the exotic wildlife of Honduras.
"The research we conduct in the National Park is built on the strong links we have with Operation Wallacea," said Stephen.
"We train volunteers to collect data in the field, and this game provides a fantastic teaching tool for integration into our courses. I hope it is also something that Operation Wallacea may be very interested in, possibly resulting in the students' work being shared with schools, colleges and universities all over the world.
"Ultimately, I think this project is a fantastic example which demonstrates not only the strengths of each of our individual departments within Cornwall College, but what we can achieve through this type of interdisciplinary collaboration. I am really excited to see the final product and to start using it in our teaching."
Delivered at Cornwall College Camborne, the one-year Games Design for Industry degree top-up programme has been designed to allow students from a relevant HND or foundation degree to progress to a full honours degree. Graduates from the course have gone on to work in games studios such as Splash Damage and Anti Matter Games or set up their own independent studios.
Student Luke Matthews enjoyed working on the game and described the process as "very engaging, with lots of contact with the client."
Luke continued: "I also really enjoyed the sculpting stage of the project and feel I have made progress in improving my understanding of 3d sculpting."
Fellow Games Design student Jacques Stefan also enjoyed working on the project.
He said: "This project has allowed me to practice animating different body types, from snakes to frogs, it has been a very helpful and fulfilling project for me."
Games Design Lecturer Stephen Howard from Cornwall College Camborne, described the project as "a fantastic opportunity for my students to work with a real client and demonstrate their skills to a possible worldwide audience."
"When we were approached with the task of producing a realistic simulation of the Cusuco National Park, I knew it would be a platform for my students to showcase their knowledge and skills," Stephen continued.
"The nature of the brief meant that the look and feel of the game had to mimic realistic settings, creatures and procedures providing an excellent challenge to develop skills and abilities needed in this competitive and fast developing industry.
"The students have gone above and beyond to produce an impressive final product, which will have a real impact on the way that conservationists study practical techniques before actually going on expedition to do it for real."
If you are interested in studying one of the specialist degree programmes in a wide range of subject areas, please visit www.cornwall.ac.uk for more information.