4th June 2021
Apprenticeships to get spotlight in renowned multi-skill event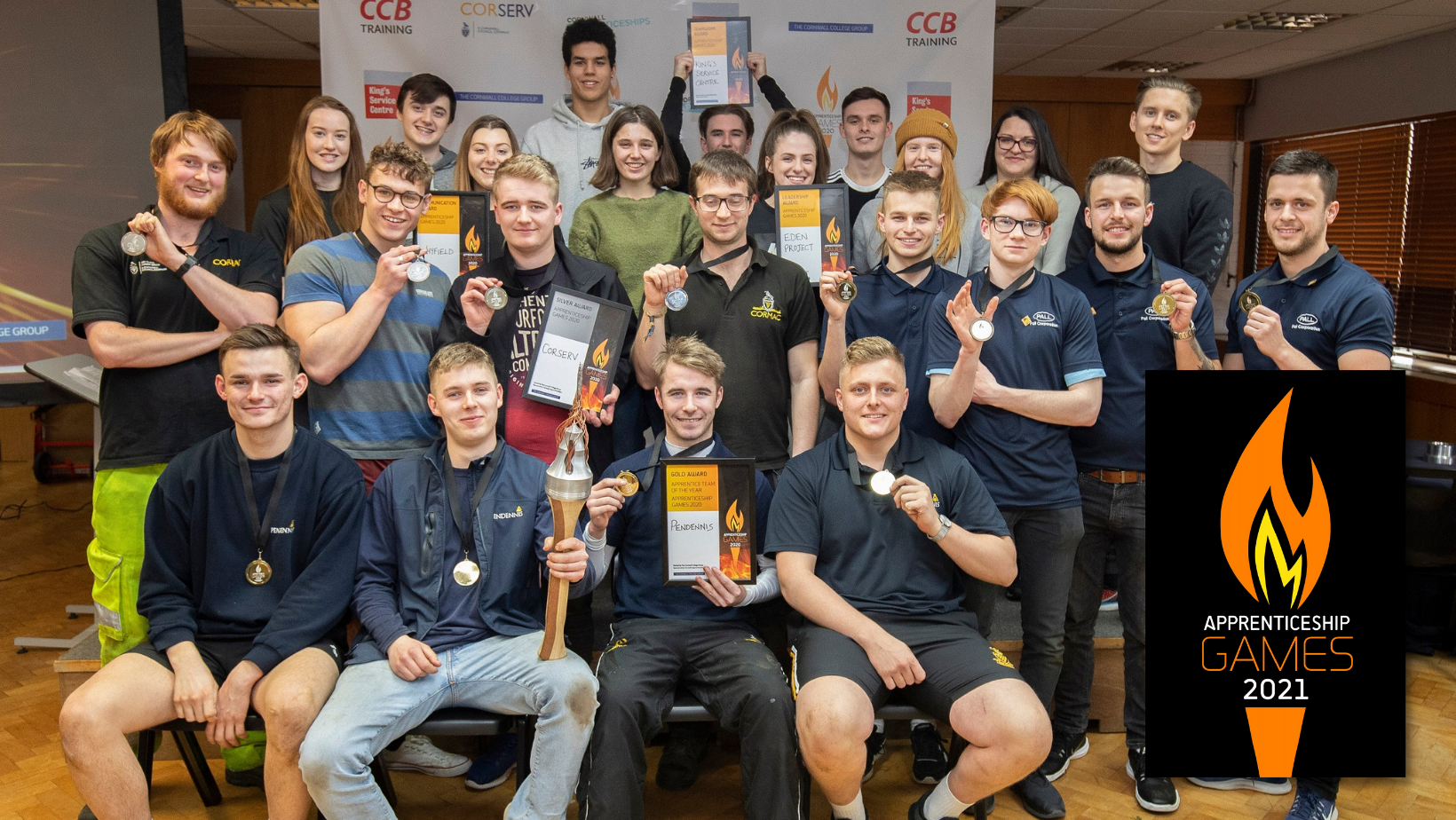 Apprenticeships to get spotlight in renowned multi-skill event
Apprentices from across the south west will go head-to-head in a series of challenges next week, with one of eight teams being crowned the 'Apprentice Team of the Year'. 
The nationally ground-breaking Apprenticeship Games, which is now in its fourth year, is hosted by The Cornwall College Group and sees teams from some of the county's biggest firms go against each face off with just one of them taking home the coveted trophy. 
With the G7 summit taking place on the same day and just 12 miles from where the games are taking place TCCG are hoping that skills and apprenticeships will get a mention at the top table discussions. 
Head of apprenticeships and employer engagement at TCCG, Lorna Martin said: "This is the perfect opportunity to highlight the importance of apprenticeships in the UK economy, as we know the world leaders will be discussing how best to bounce back from the impacts of the pandemic." 
Battling it out at the 2021 Games are King's Service Centre, Wales and West Utilities, BD, Imerys Minerals Ltd, Corserv Ltd, Pendennis Shipyard, Whyfield and PALL Corporation. 
As well as the eight local businesses taking part, Cornwall Apprenticeships have been announced as the headline sponsor of the event. 
"We are again delighted to support the Apprenticeships Games," commented Cathie Kessell, Employment and Apprenticeship Officer at Cornwall Apprenticeships. 
"After such a tough year, it's a great to have some competitive fun; to recognise and celebrate Apprenticeships, our local Apprentices and their employers who've continued working throughout Covid.  Bring on the Games!" 
Cornwall Apprenticeships is a partnership initiative between Cornwall Council's Economic Growth Service, the Cornwall & Isles of Scilly Local Enterprise Partnership, and the Cornwall & Isles of Scilly Skills Hub, part-funded by the European Social Fund. 
Lorna added that the support from Cornwall Apprenticeships and other sponsors is "invaluable". 
"Apprenticeships are a great way for people of all ages to earn while they learn, with opportunities to progress to a degree-level qualification," she continued.  
"At CCB we see so many apprentices develop into outstanding employees, and this event is a great way for employers and apprentices to showcase the skills they've developed along their journey." 
Also sponsoring the games are Plymouth Manufacturing Group (PMG) PlymouthMakes.co.uk project, BD and Cornwall Chamber of Commerce, who's CEO Kim Conchie, said that they were "delighted to be sponsoring these hugely important Games".  
The teams will take part in a relay race, a veterinary first aid scenario, a military-style search and rescue mission and assault course, rifle-shooting, engineering challenge and omelette-cooking competition.  
The apprentices will also face challenges in hair dressing, general knowledge, brick-laying and plumbing. 
To keep up-to-date with the 2021 Apprenticeship Games follow Cornwall College on Facebook, twitter or Instagram. Or to find out more about apprenticeships contact CCB's apprenticeship recruitment team on 0330 123 4785 apprenticeships@cornwall.ac.uk