6th April 2021
Apprenticeship Games returns – do you have what it takes?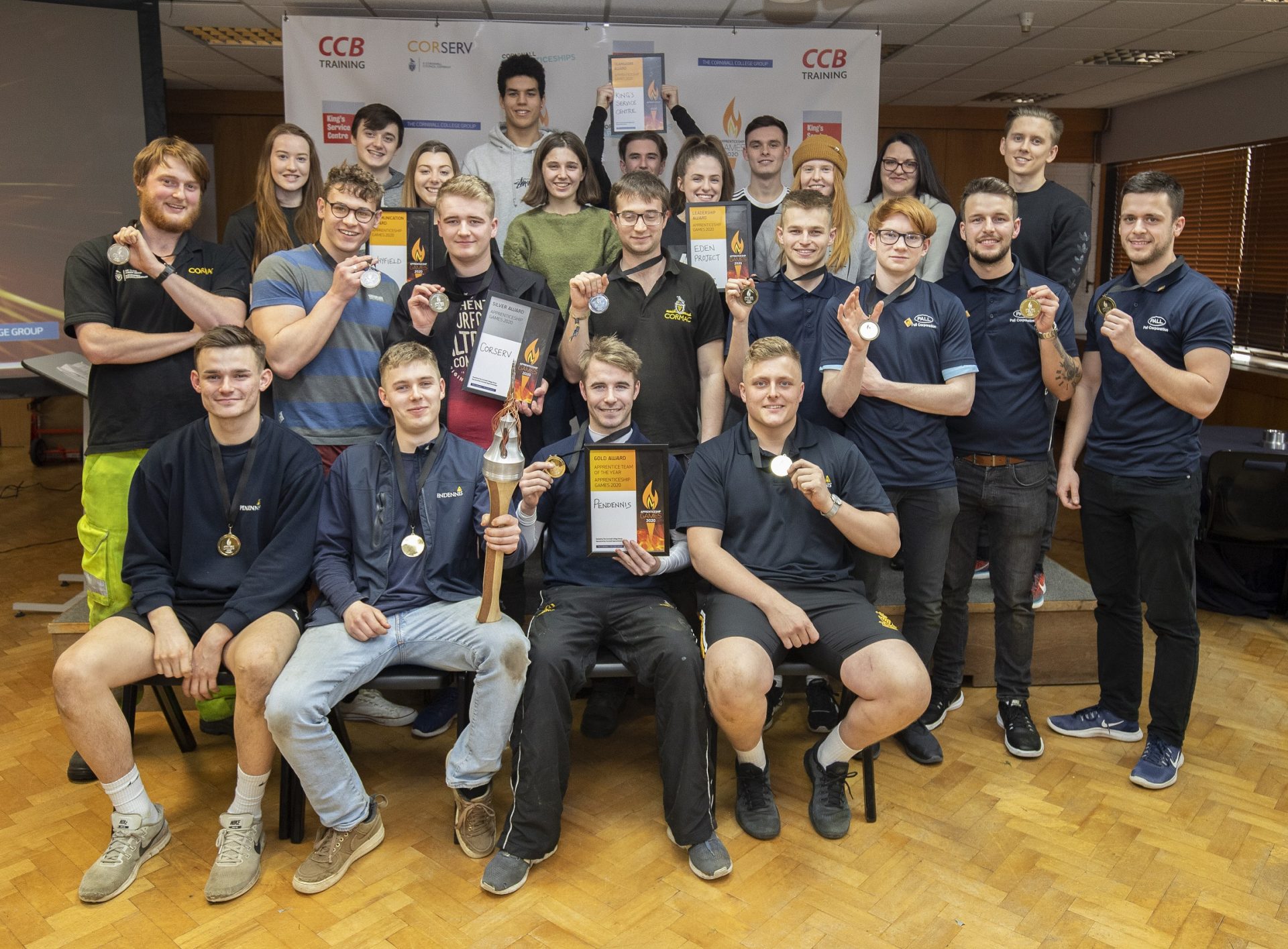 Apprenticeship Games returns – do you have what it takes?
Registration has opened for this year's nationally renowned Apprenticeship Games, The Cornwall College Group (TCCG), who organise the event, have announced.
The highly coveted competition sees teams of apprentices battle it out to be crowned 'apprentice team of the year' and scoop the games' specially designed torch.
Now in its fourth year, this year's games will pitch teams of apprentices against each other at Cornwall College Camborne on Friday 11th June – and teams can register from today.
Apprentices from the south west's leading employers will compete in a series of exciting, interactive challenges to showcase their skills developed by engaging with young people and businesses from across the region.
"The Apprenticeship Games are one of the main highlights of our year" commented Lorna Martin, Head of Apprenticeships at The Cornwall College Group.
"The competition is about different businesses and apprentices, representing a wealth of vital sectors for the region's economy, coming together to celebrate the thing they all have in common – an understanding of the value of apprenticeships."
Lorna continued: "Apprenticeships are a great way for people of all ages to earn while they learn, with opportunities to progress to a degree-level qualification.
"At Cornwall College Business, we see so many apprentices develop into outstanding employees, and this event is a great way for employers and apprentices to showcase the skills they've developed along their journey."
As well as the gold, silver and bronze awards up for grabs, the challenges are designed to put the team's leadership, teamwork and communication skills to the test, with judges awarding those who have best demonstrated these skills on the day.
"The challenges will test a variety of skills, including problem-solving, gaming, general knowledge and even culinary," Lorna added.
Apprentices of all ages are encouraged to apply, including current apprentices, line managers of apprentices and those who have completed an apprenticeship within the last five years, from any training provider.
To find out more about The Apprenticeship Games 2021 or to find out how to enter a team, please visit www.cornwall.ac.uk/events/apprenticeshipgames , call 0800 731 7594 or email hello@ccbtraining.co.uk