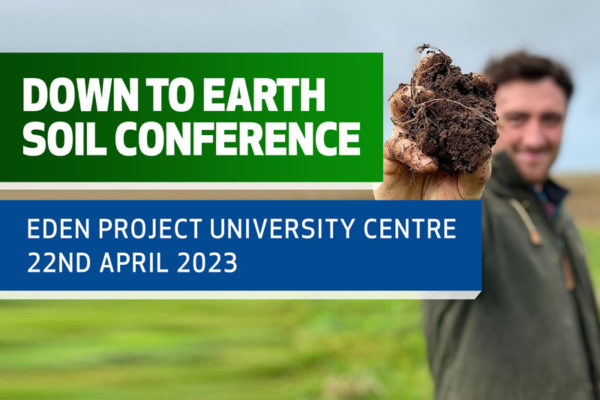 Down to Earth Soil Conference

This half-day conference, which is part-funded by the European Social Fund through the Business Clusters project, is targeted at SMEs and other businesses operating within agriculture or construction.
These sectors not only work with soils on a day-to-day basis but have great opportunity to improve their operational efficiency and environmental management skills by altering their soil related processes. Recent developments in legislation, public interest and research have called into action a new wave of soil management, join us on the 22nd of April to discover how working with soils can bring about meaningful positive change.
Guest Speaker
Prof. Andrew Neal
MICROBIOLOGIST – SOIL SYSTEMS
RESEARCH SCIENTIST
Net Zero and Resilient Farming
https://www.rothamsted.ac.uk/our-people/andrew-neal 
Outline for the day:
Morning 10am -12:30pm – Soils and the agricultural transition
Lunch 12.30pm -1.30pm
Places are limited and will be given on a first come, first serve basis.
This event will take place at The Green Hub Building at The Eden Project
BOOK YOUR PLACE