Art – Your road to wellbeing
LOCATION & START DATE
Duchy College Rosewarne - 8 January 2024
Duchy College Rosewarne - 15 April 2024
DURATION
10 - 13 Weeks
ATTENDANCE
Part-time
Art – Your road to wellbeing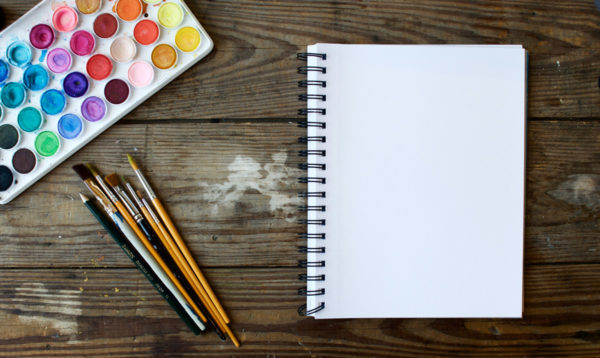 On this course you will learn a variety of mixed media, methods and process's to produce creative art work. By practicing and developing your skills through observation and experimental techniques. Projects cover in- depth; painting, drawing, printmaking and mixed media.

Lessons are flexible and relaxed, with the emphasis of helping you to lose your fears and develop your own individual creative styles.

The tutor will give you guidance to achieve your goals and you can adapt them to make your own creations.

Your road to wellbeing courses are relaxed and informal, enabling you to improve your wellbeing and mental health, building your self-confidence, and a great way to make friends.

Our courses are for anyone aged 19 plus who is experiencing or recovering from mental ill health.

Our courses run one day per week, over 10 to 13 weeks per term. If you miss the start of the course don't worry, you can join the courses at any time.
Entry requirements
No formal entry requirements
Progression
Level 2 Art Courses
Duchy College Rosewarne
No formal entry requirements
Related Topics
Dates & Locations
Location - Duchy College Rosewarne
Start Date - 8 January 2024
Day/Time - Monday, 10:00 - 16:00
Fees - Tuition Fees: £0.00
---
Location - Duchy College Rosewarne
Start Date - 15 April 2024
Fees - Tuition Fees: £0.00
Course Code 10917-CAM-23, 11541-CAM-23

Fees apply to adults and HE students only. Only the most common fees scenario is shown. Actual fees may vary depending on your personal situation. Please contact us for further information.

Courses listed on this website are indicative of the subject, nature and level of study. The College reserves the right to alter specific qualifications titles, awarding bodies and levels of qualification, which can change in year. Any cost may also vary, based on personal funding eligibility. The Cornwall College Group reserves the right to withdraw any course listed at any time.
Art – Your road to wellbeing
No Qualification
Duchy College Rosewarne
https://www.cornwall.ac.uk/wp-content/uploads/2022/08/art-wellbeing.jpg
Wellbeing, NHS, Health, MentalHealth, Art, Craft, RoadtoWellbeing