BSc (Hons) Applied Marine Zoology
Level 6 • Full-time • Marine & Natural Environment department
---
What is more exciting or enigmatic than the life in our oceans? We still know so little about this alien world which makes up 98% of the living space on our planet, but with technology developing at such a pace more and more discoveries are being made. It is an exciting time to be involved in any aspect of marine science; a crucial one too, as our impact on the world's oceans has never been greater. Foundation degree students who wish to progress to an honours degree can apply for third year entry to our top-up programme. You will need to have studied an appropriate foundation degree programme. The BSc has been designed to develop your interest and hone your professional skills to equip you for work in a growing industry. Situated on the beautiful coast of North Cornwall we are perfectly located for fieldwork and we have a strong practical element running through the programme. You will get hands-on experience in using sampling and survey equipment, as well as planning and undertaking marine surveys: from plankton trawls, to underwater video mapping and offshore marine life surveys. During your studies you will develop your understanding of marine animals; working from cellular processes up to whole organism and ecosystem levels. In Year 1 you will receive a firm grounding in aquatic ecology, marine and biological science as well as developing practical survey skills before moving on to more specialised modules, such as fish ecology and marine vertebrate biology and conservation in your second year. In your final year, you will choose from options such as GIS and marine environmental management, monitoring marine ecosystems and marine pollution and ecotoxicology as well as undertaking your own research for your honours project. Employers expect graduates to be skilled communicators and you will find that coursework takes a variety of formats; from scientific reports and posters, to presentations and discussions. In addition most modules have test or exam elements.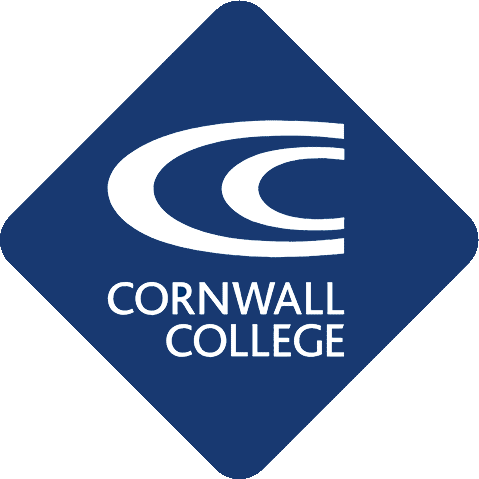 Across The Cornwall College Group
---
Animal Care Diploma
Level 1 • Full-time • department
---
If you are interested in working with animals and are considering working in this rewarding and varied industry, the Level 1 Land-based Operations course is for you. As you study you will learn, develop and practice skills required for employment and/or career progression in the Land-based sector and gain valuable transferable skills. Throughout the course you will be challenged, but the team of dedicated tutors will support you every step of the way to explore where you might want your career path to take you. The Level 1 Diploma also offers the opportunity to improve on your GCSE grades in Maths and English if you want to gain a higher grade. This could assist you to progress onto a Level 2 programme or Apprenticeship. At Duchy College, Rosewarne. The Animal Care Unit is a wonderful learning environment and offers practical and theory sessions which are taught using the on-site facilities which are truly amazing. You will work in groups and complete practical tasks, under supervision, working on the College Campus with the wide range of animals in the Animal Unit. The animals you will be working with range from Large animals (Goats, Donkeys, pigs etc), Small animals (Rabbits, Guinea pigs, Chinchillas, Degus, Hamsters, Mice etc), Birds (Finches, Parakeets, Quails etc) and Exotics including (Reptiles, Amphibians and fish) so you can see there is literally something for everyone. You will also have the opportunity to learn about growing food plants, making use of the College's diverse facilities. At Duchy College Stoke Climsland We have a large range of animals at the college including rabbits and guinea pigs, goats, pigs, and rodents. We also have snakes, lizards, amphibians as well as fish. Alongside practical lessons your theory lessons in the classroom will include Health and Safety, preparing to work in Land-based industry, assist with the health and well-being of animals, introduction to wildlife and conservation, assist with feeding and watering animals, assist with the preparation and maintenance of animal accommodation and assist with the handling and restraint of animals. All units are designed to give you the basic skills needed to care for a range of animals. Our animal care unit has been built to provide an environment for students to be able to learn the basics of animal care replicating industry standards. Our lecturers have background knowledge and experience in the animal care industry and are passionate about sharing this with students. During the course there will be guest speakers to share their knowledge and experience to enhance your learning and personal development. You will also have the opportunity to visit some animal establishments to see how your learning can be put into practice in the world of work.
Animal Care Certificate
Level 2 • Full-time • department
---
This Level 2 Animal Care course is available both Duchy college campuses, which are each home to a large variety of animals. The Level 2 Technical Certificate in Animal Care is about preparing you for any career with animals. Whether going into further study, wanting to become a pet shop assistant, a zoo keeper or work in rescue centres, this course sets you up for a career in the animal industry. Caring for animals can be an extremely fulfilling and rewarding career. From working in kennels and catteries to pet shops, rescue centres or sanctuaries, there is a wide range of careers available on successful completion of your course. With access to animal collections on campus you will gain the practical training you need to pursue a career in this exciting industry. This is a one year course than runs from September to July. It is run over 4 days at college and 1 day at a work experience placement to gain at all important experience. This course uses a balance of theory and practice to help you develop the skills and knowhow to confidently work with animals' great and small. You will cover a broad range of topics that cater for all animals from small to large mammals, to birds, reptiles, fish and amphibians. You will learn how to maintain animal health and welfare, how to care for feeding and accommodation routines. You will explore animal behaviour and correct handling techniques, along with ensuring Health & Safety is paramount in the Animal and Land based industries. You will learn about how to care for exotics animals and how animals' biological systems work. You will also get to choose between either Introduction to Caring for Horses or Livestock. You will trial both units before deciding which you would like to develop further. You will study a combination of theory and practical work, and can expect to spend time both at college and in a work experience placement of your choice. You will also have the opportunity to go on field trips to local zoos, wildlife parks and animal sanctuaries. You will need to purchase PPE to wear during your practical sessions. More information about what PPE will be required will be provided upon application.
Animal Care and Welfare Assistant Apprenticeship
Level 2 • Work-based • department
---
During this Level 2 Animal Care Apprenticeship you will learn to develop and demonstrate competence in a range of areas, enabling you to progress onto the Level 3 course. If you are passionate about animals and would love a job where you work with them every day, then a career in animal management is for you. As an apprentice you will work with a range of animals and learn more about their health, welfare, handling and supervision, as well as earning money at the same time. Working with animals can be an extremely rewarding career, where no two days are the same and you can gain hands-on training with this Level 2 apprenticeship. To study this course you must have relevant employment within the animal care sector. If you need help to find an employer, please get in touch. You can expect to spend one day every two weeks on campus for 12 - 18 months and the remaining days in the workplace with your employer. While on campus you will benefit from our extensive animal management collections which, depending on where you study, includes lemurs, meerkats, goats, ferrets, exotic animals, farm animals and aquatics. This apprenticeship may start as and when required.
Animal Care Diploma
Level 1 • Full-time • department
---
Learn the basic skills to start your career working with animals on our Level 1 Animal Care course. If your GCSEs were not what you expected, this course is an ideal starting point in order to progress onto Level 2. You will learn the basic skills and knowledge associated with animal care working with a wide range of animals including: feeding, cleaning and exercising and general care. Our campuses are also home to a large variety of animals which include bearded dragons, snakes, pigs, tortoises, rats, rabbits, donkeys, poultry and cattle. Caring for animals can be an extremely fulfilling and rewarding career. From working in kennels and catteries to pet shops, rescue centres or sanctuaries, there is a wide range of careers available on successful completion of your course. With access to animal collections on campus you will gain the practical training you need to pursue a career in this exciting industry.