Metal Fabricator Apprenticeship with Cyriac Tor
Applications closed
Sorry, the application deadline has passed for this vacancy. There are plenty of other vacancies, so be sure to keep looking!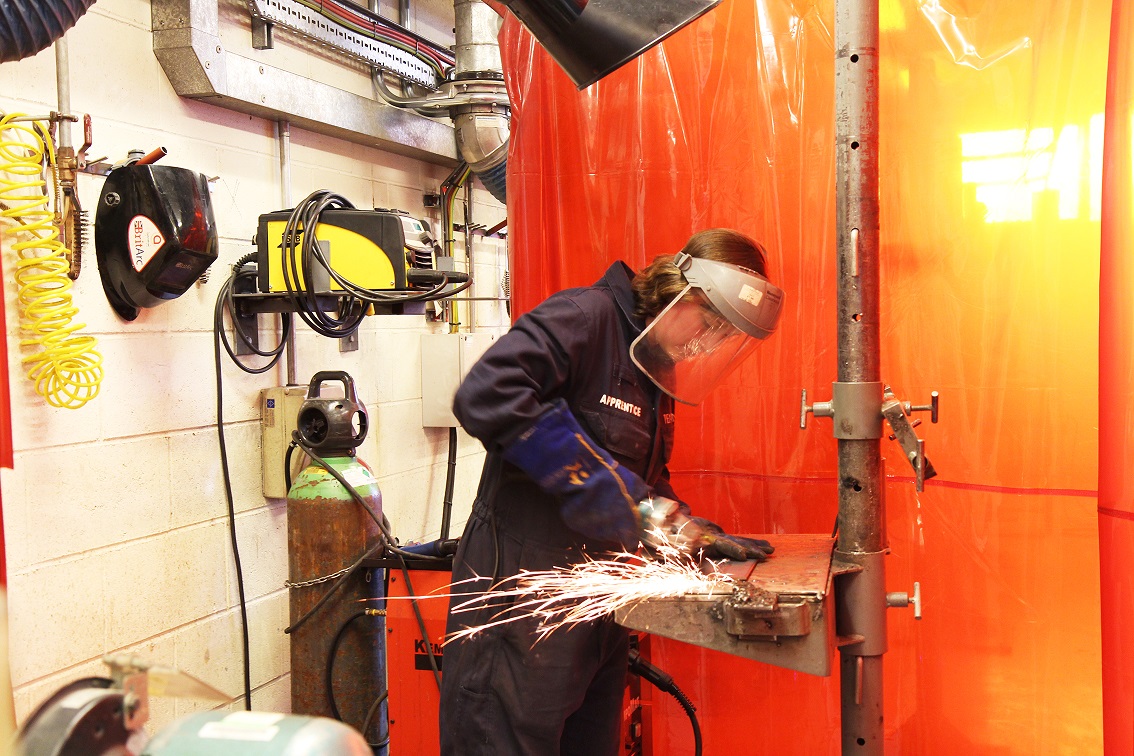 Cornwall College Pendennis apprentice welding metal in a workshop
Cyriac Tor Limited are offering an exciting opportunity for 2 apprentices to join their engineering team. As metal fabricators at Cyriac Tor you gain experience in a range of engineering disciplines including, fabrication, machining and assembly.
What will the apprentice be doing?
Apprentices will be begin by shadowing other members of the team in various disciplines. Once your confidence is built you will carry out work whilst supervised and eventually you will take on your own responsibilities. Duties will include:
Fabrication
Machining
Assembly
Site service work
What training will the apprentice take and what qualification will the apprentice get at the end?
You will attend St Austell College once a week during term times You gain a Level 3 Metal Fabricator qualification Other mandatory qualifications:
Level 3 Diploma in Advanced Manufacturing Engineering
Level 3 Extended Diploma in Advanced Manufacturing Engineering